I'm Making Myself Homeless to Travel
Life update: I am planning on being homeless for the next three months so I can travel. When my year-long lease runs out this month, I will not be renewing it. I will not be looking for a new lease, either. Instead, I will travel.
So the fact that I'm making myself homeless? I'm not sure I've heard of or done anything more privileged in my life.
The fact that I am purposely not taking out a lease, purposely making myself homeless to travel, is one part preposterous, one part elitist, and one part exciting.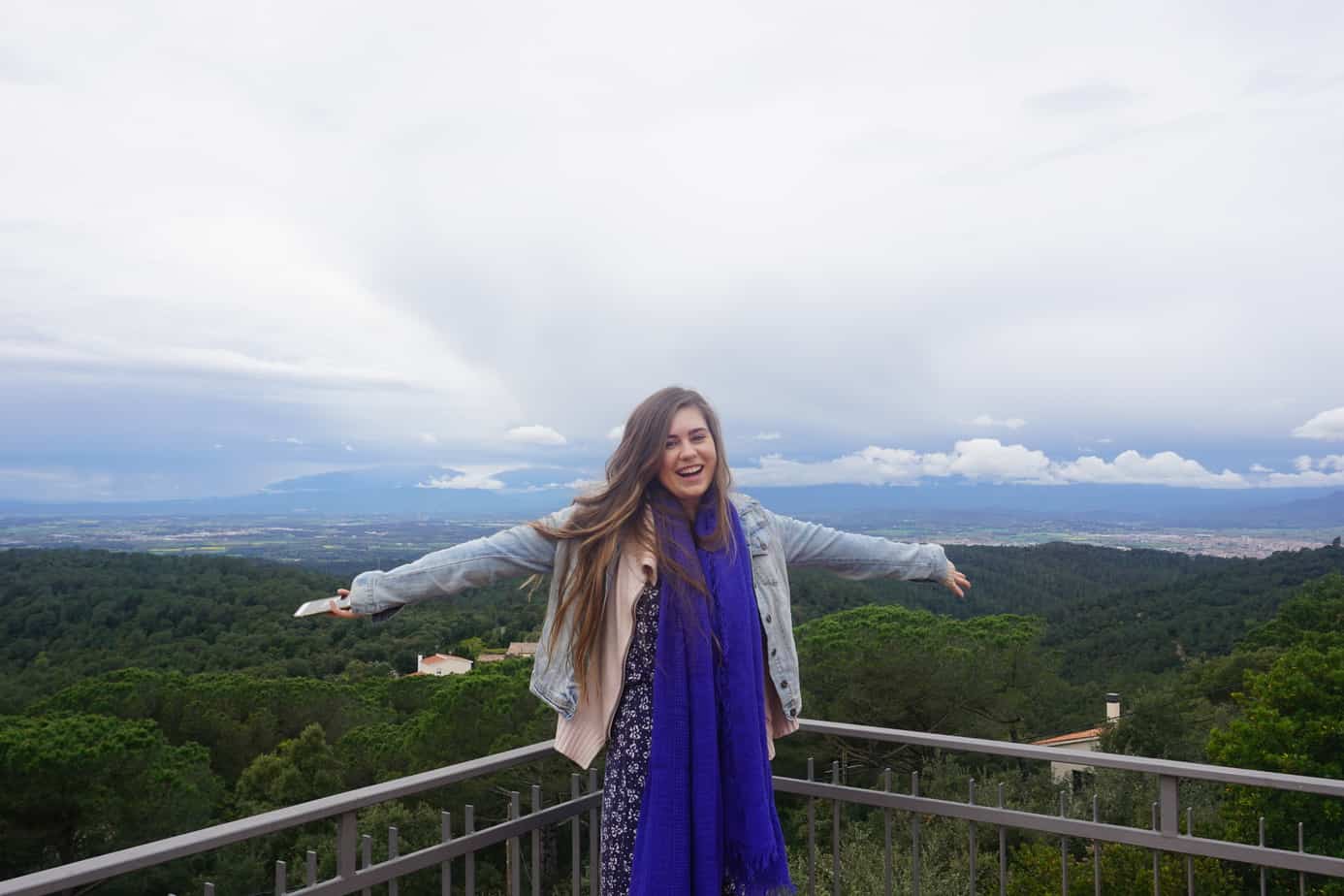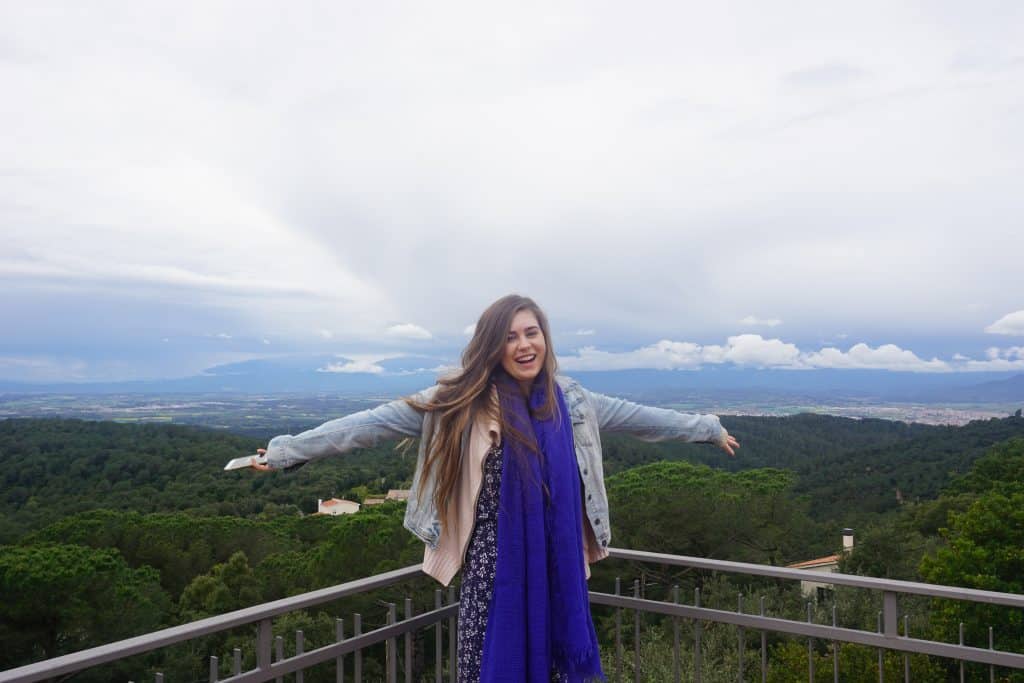 So… why am I making myself homeless if I have the privilege not to?
Visa: In the UK, student visas have 3-4 extra months tacked on after the degree finishes. This is meant as a courtesy to the visa holder, to help you organize your life, finish assignments, travel or what not.
Employment: Because my graduation is unusual and happens over a month after I finish my program, and I have family visiting during this time, it is not feasible for me to search for a job yet. The rigamarole with either applying for a work visa in the UK or applying for my USA board exams, plus requesting vacation time off immediately after starting so I can graduate/see family, is a no-go.
Travel: I have always wanted to travel Europe. I've been blessed with the opportunity to do so in the past, but this has always been squeezed into short weekends or week-long university holidays, with essays looming over my head. My MSc was a 24-month accelerated program with six weeks off per year, with assignments during those periods. When I did have time off, I more often than not went home to the USA. Which is to say that I haven't had a lot of free time to explore this continent I've been living on, and I want to do just that!
Rent: Most leases in the UK last for six months to a year. I've had two year-long leases whilst in the UK. With only a few months left in my visa, I could definitely find a place (even an Airbnb) that I could rent for two to three months, but these are less common. Which means lower quality, less options to choose from, etc. PLUS, I don't even know what city I would rent in. I have connections and a home in Plymouth, but I've been here two years and I feel ready to move on. I can't afford to rent in London and be unemployed. And this brings me to my next point…
Finances: If my goal is to travel, and I have limited funds, why would I pay to rent a place I (ideally) wouldn't even be staying at? I would be spending double. Even if it seems like a risky decision to make myself homeless, I actually do believe that it is the financially responsible decision.
Luck & Friendship: Along with the privilege theme, I have people who will take me in when I am not traveling or if plans fall through. Lucky, lucky, lucky.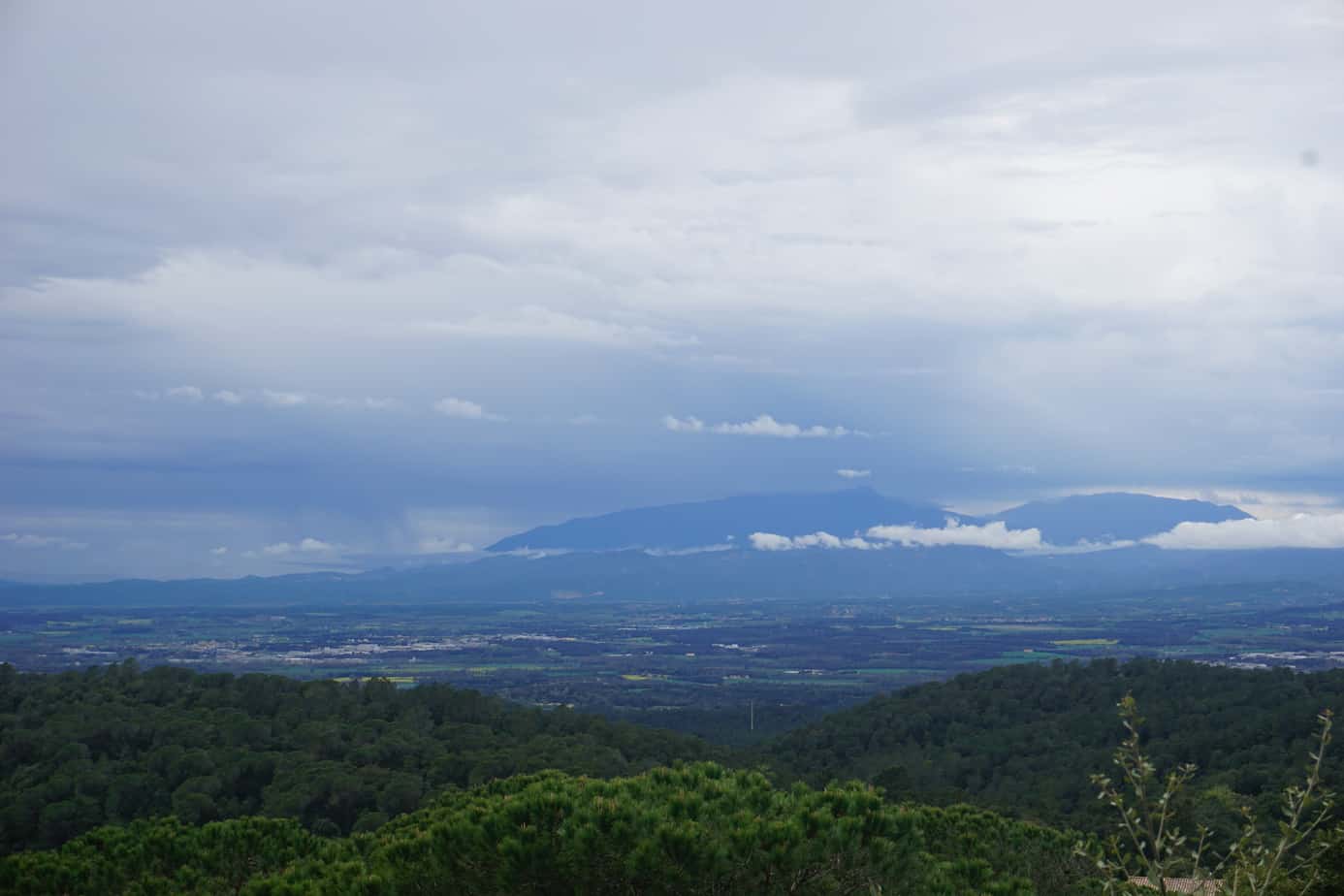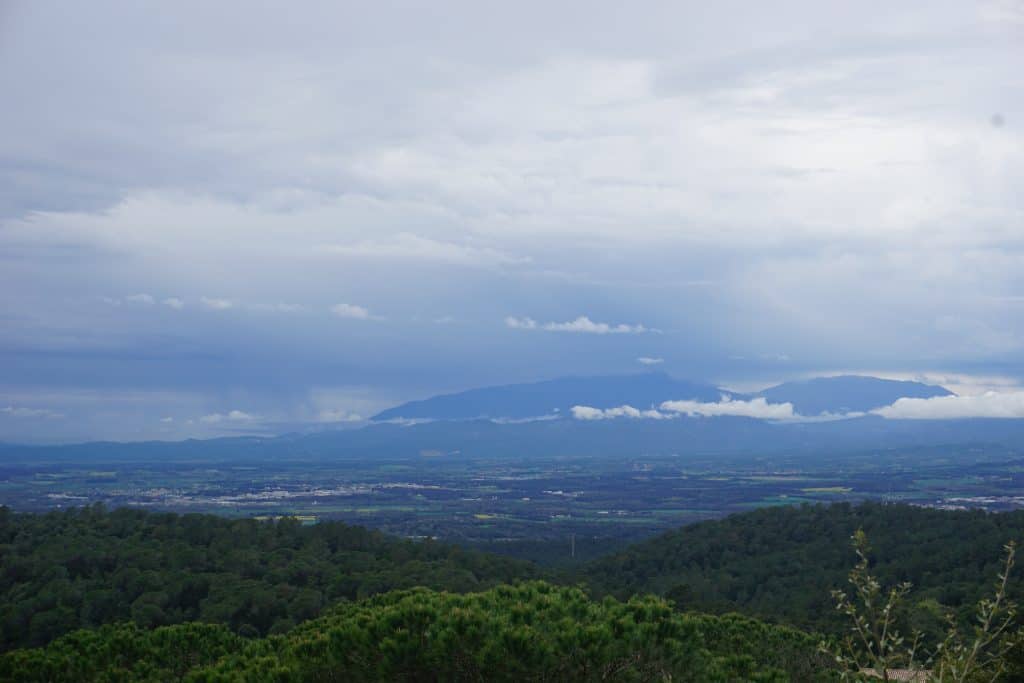 I am not the first person to make themselves homeless to travel. All those "quit your jobs to travel the world" types? They're doing the same thing! Maybe they haven't termed it the same, but I am under no pretenses. And neither are my poor parents, who worriedly Facetime me and say "you do realize you are going to be homeless?" Yes, I realize. I'm also a bit terrified, but I'm so excited for this next step, and to share my adventures with all of you.
During my remaining time (being homeless) in England, I will be making monthly donations to Shelter UK. I will also be donating my extra belongings to a homeless shelter before I move out. Shelter is the leading national charity that supports people who are homeless in the UK. Homelessness is a serious issue: it can affect anyone when they least expect it, often not from personal choice, and once you are homeless it is very hard to become un-homeless. Everyday at least 150 families in the UK become homeless. Please join me in donating, or at least give a couple coins the next time you pass someone who is homeless on the street.
Sarah xx
Pin it for later…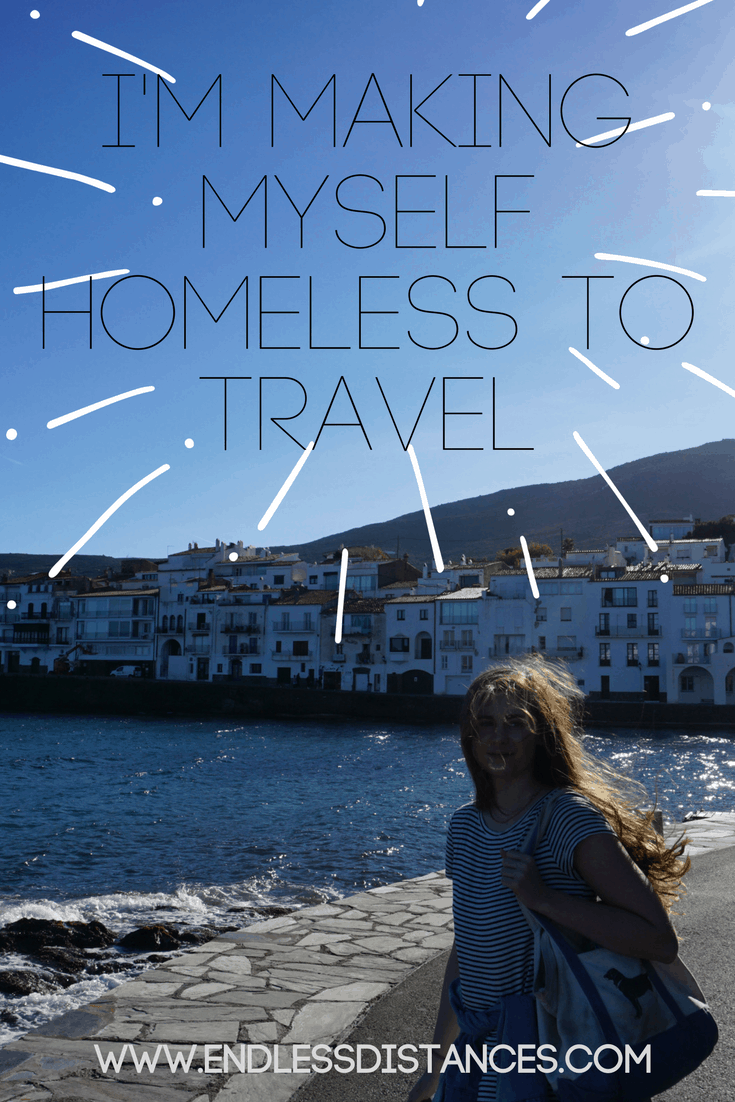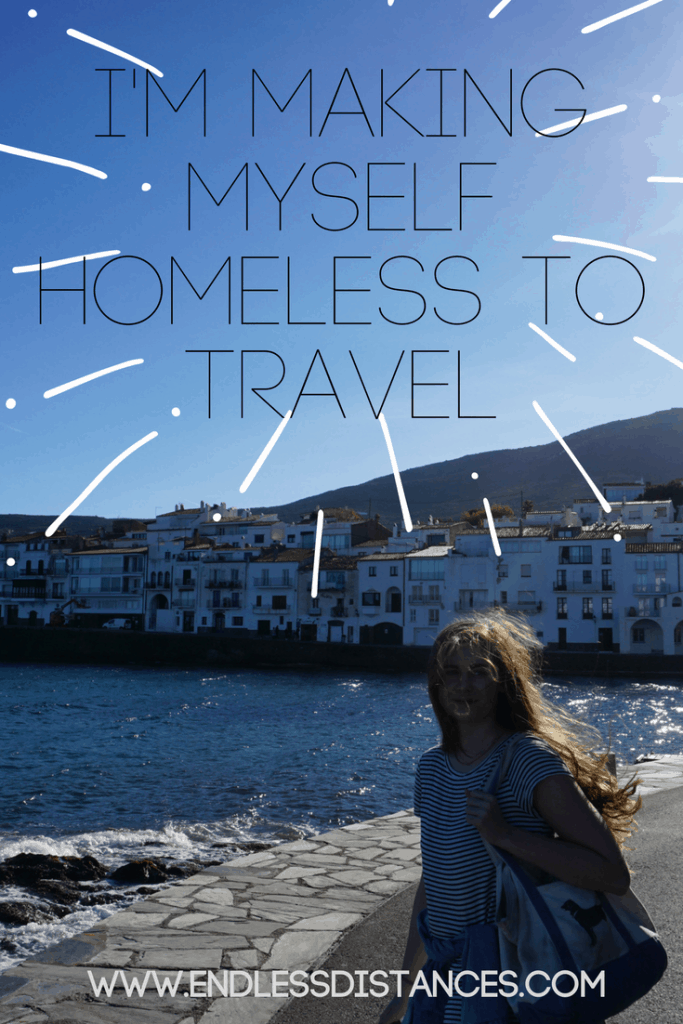 Oh, and what happens after my period of self-imposed homelessness and travel? You will have to stay tuned to find out 😉
**As per, I am linking up with Lauren of Lauren on Location, Van of Snow in Tromso, Isabel of The Sunny Side of This, and Marcella of What a Wonderful World for Wanderful Wednesday. 
**I'm also linking up with the monthly link up, this month's theme being very fitting: things that scare you about travel. Link up is with SilverSpoon London, Follow Your Sunshine, Adventures of a London Kiwi and guest host Maggie at Planes & Champagne.