Celebrating a Very American Thanksgiving in Germany
This Thanksgiving was the fourth Thanksgiving I've spent living abroad, far away from my family and the traditions I grew up with. Far away from Turkey trots, canned cranberry sauce and anything resembling a pumpkin pie. Every year abroad I've made some kind of lackluster attempt at replicating Thanksgiving – a turkey burger one year, a cranberry cocktail at a conference last year, a sad attempt at a pumpkin pie in which I forgot the sugar (mmm let's not talk about that one). It's not that I'm not grateful to live abroad (because I am so so grateful), but it can be difficult to spend most major holidays feeling like you are missing out. However, this year was different. This year I celebrated American Thanksgiving in Germany, with my childhood best friend who flew all the way from Michigan! It was one I will never forget.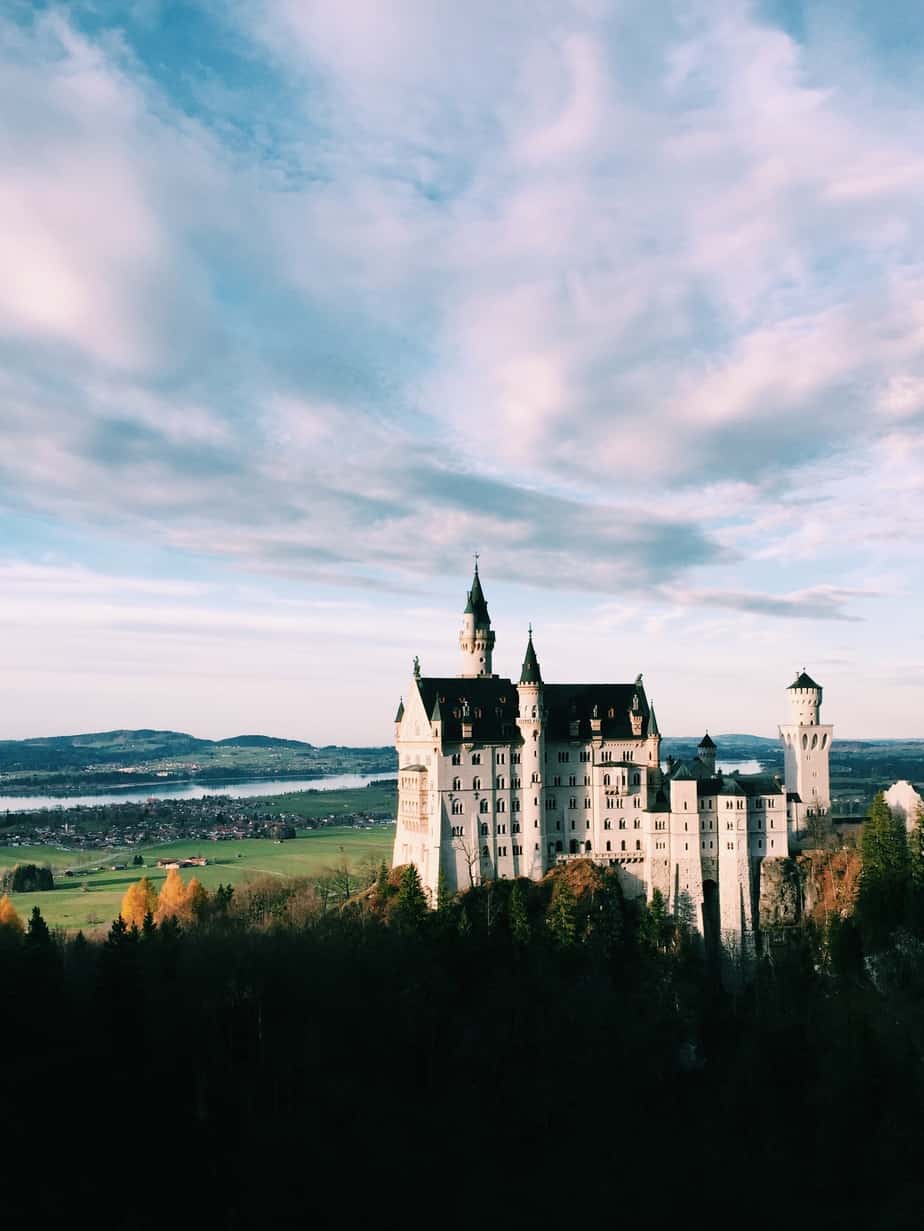 Feeling thankful for lifelong friendships…
Mary and I have known each other since a fateful homecoming parade one Autumn in elementary school, during which she thought I hated her. In freshman year of high school we were in choir together, and the literally nine years of Mary thinking I hated her quickly disappeared. We became good friends. Good friends who transitioned to best friends. I count myself extremely lucky that I'm still close, close even seems like an understatement, with my group of friends from high school. What we have is weird and uncommon and downright ridiculous. This tight knit group of friends that has lasted over so many years is another item on my roster of gratefulness each year.
Each friendship is unique and special, though, and one thing that binds Mary and I is this idealist imagination of future adventures. I can remember walking down the beach together on our senior year spring break, spouting off about kayaking the gulf of Mexico together. There is always some far-fetched adventure in the works between us, and although they often remain imaginary, a fair few have come true. Mary was my only friend to visit me at my tiny Ohioan college, she flew to Exeter when I studied abroad, traveled to Florida with me (twice!), flew (again) to England to visit me in Plymouth, and so many other adventures in between. So when she texted me last month saying "Do you want to meet in Germany for Thanksgiving?" Well it took me about five minutes to say YES.
I am grateful for friends who imagine adventures with me. Friends who take action on their imagination. Friends to experience this amazing world with.
Feeling thankful for adventures…
However, I think one thing that has become clear through writing this post is that the adventure isn't so much in the place you are, but the person you are with. Celebrating American Thanksgiving in Germany wasn't the reason I will remember this Thanksgiving for years to come – rather it was experiencing Germany alongside my childhood friend.
Not that I wasn't grateful to be in Germany, I mean look at those picnic views…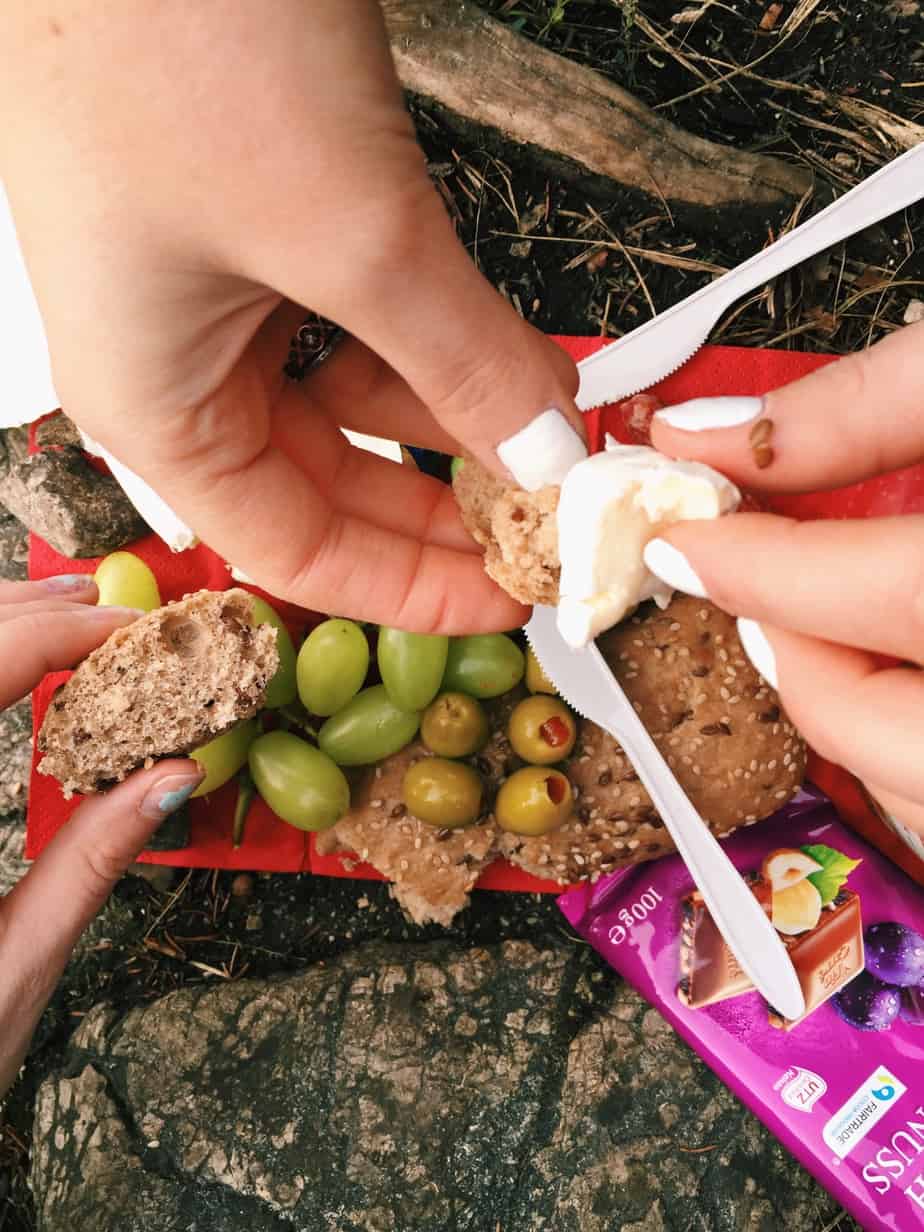 And the lovely company we had with us 😉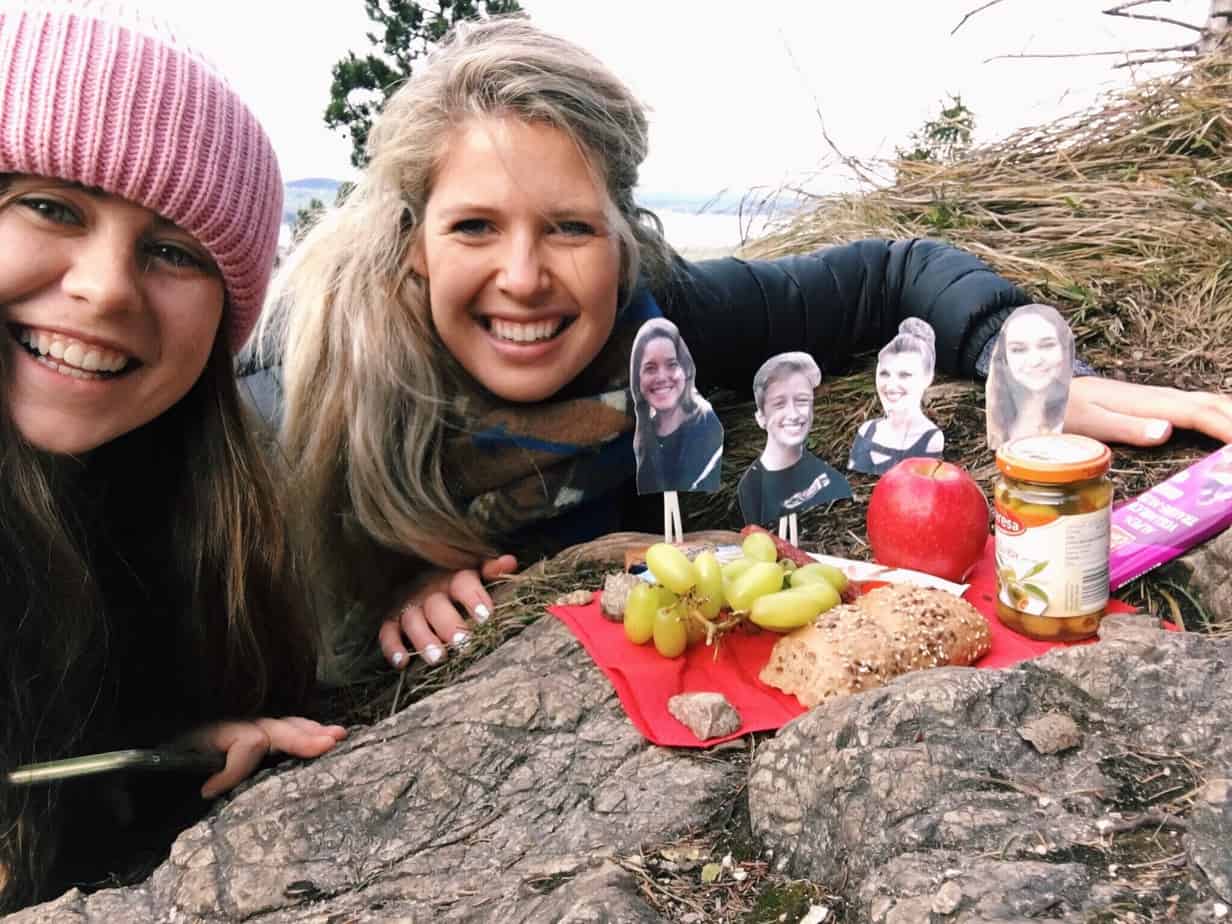 Feeling thankful together…
This Thanksgiving I was grateful to zoom out of Munich on a clean, cheap train. To hike up a red-leaved, woodland path. To marvel at Neuschwanstein Castle… from the famous "Mary's Bridge" no less 😉 To scramble up a boulder covered, tree root woven hillside.
For cold wind and clear skies and lakes to remind us of Michigan. For snow-peaked Alps, but moreso someone with so much infectious enthusiasm for snow-peaked Alps.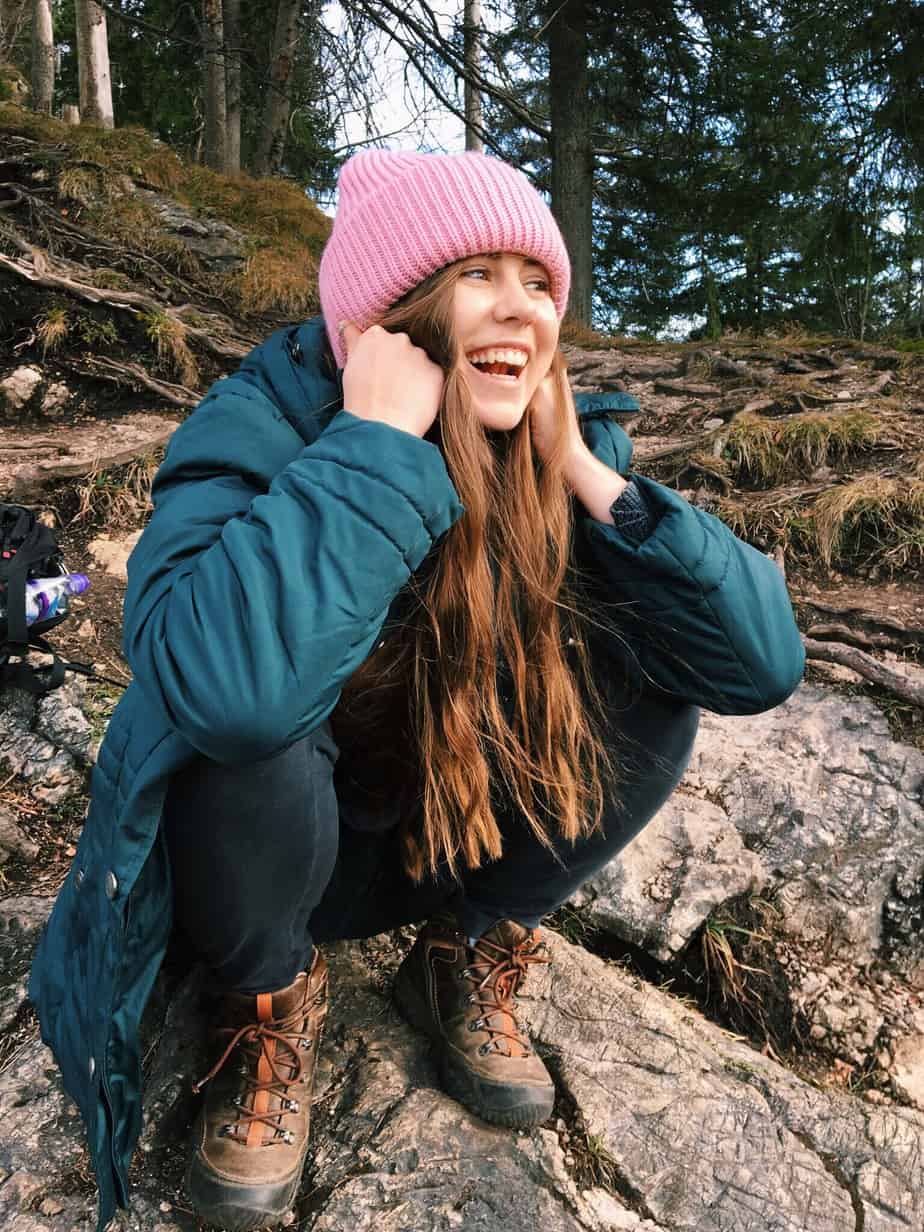 For strangers who take good photos. For camembert cheese, long green grapes, a small jar of olives, a gluten free seeded baguette, Lidl chocolate, salami, plastic knives, and a mountain to eat them on. For phone service to message our families back home.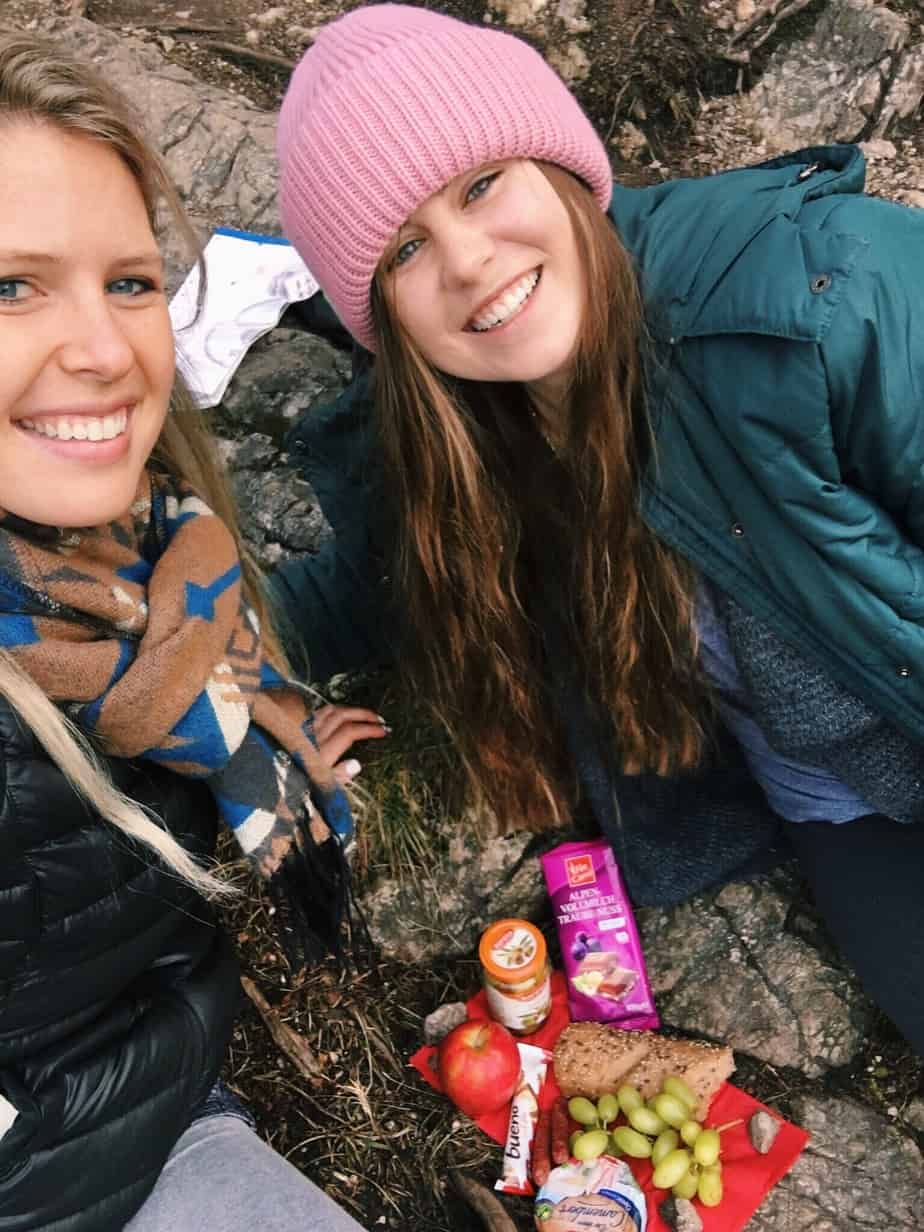 For being healthy, for a roof and a bed and a country I can call home and many other countries who accept me. For knowing and loving passionate, smart, caring people, and having them love me back. For education and travel and so many chances at independence and sharing the world, my world, with all of you.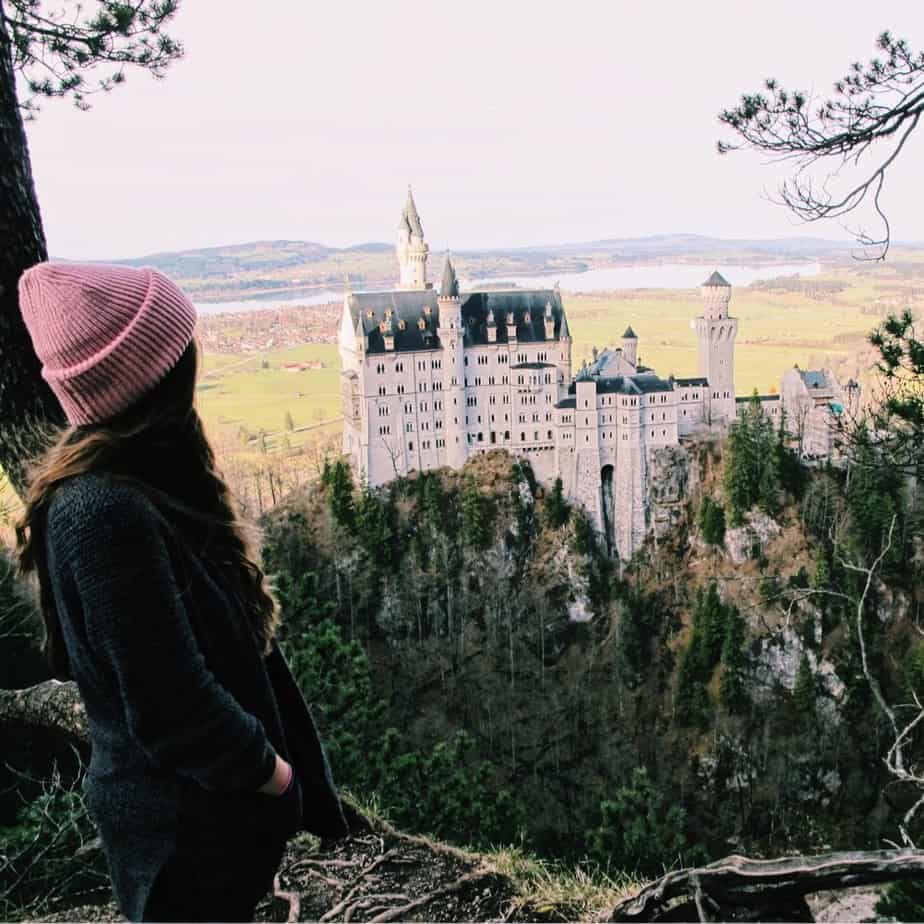 Each minute may be of equal length, but time doesn't remain equal after it occurs. Most small moments are forgotten. Others expand until they take up large parts of our memories, our lives, and eventually our identities. This Thanksgiving was one of those unequally expansive times.
I hope you all celebrated in style, wherever you are in the world. I would love to know what you are grateful for this year in the comments.
Sarah xx
**Oh also, this is at Neuschwanstein Castle outside Munich. We loved this blog post by The Traveling Spud, and this blog post by the Wallet Diet which helped us figure out how to buy tickets etc. I think I will write my own post on our hiking adventures at Neuschwanstein Castle if you guys would find that useful?!? Lemme know!!
 **This post is part of the monthly travel linkup on the topic: Festivities. Hosts are Adventures of a London Kiwi, SilverSpoon London, Follow Your Sunshine and guest host Zoe from The ZRW!