The country count has its place but its place is not in loving. I have lived, and loved in many places. I haven't loved them all the same, and they haven't always loved me in return. So, maybe not to all, but to a few places I have loved before…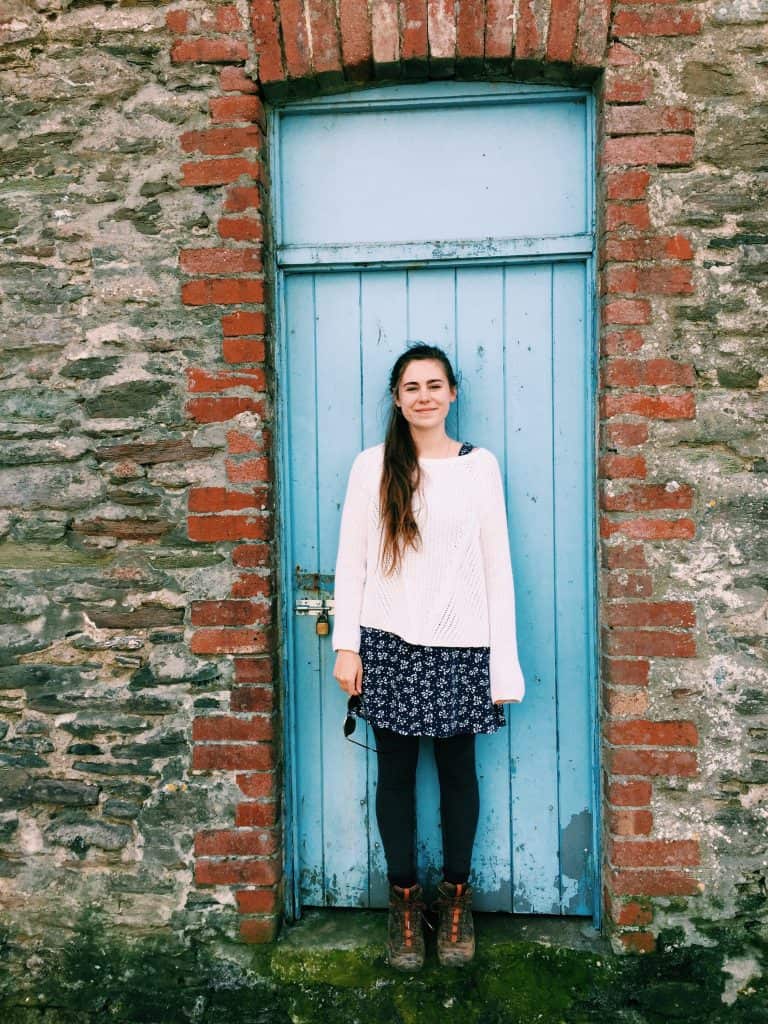 Michigan,
I didn't start out loving you. Your bitter cold, my numb toes. The snow crunch and trudge to school. Hot chocolate afterwards with my best friend at the kitchen counter. Melty, rubbery marshmallows. Of course, your harsh shift of seasons, the mud of spring and humidity of summer. In July, my favorite lake, where crickets orchestrate under pinpoint stars. The splash of something across the water – maybe a bass, or a startled mute swan. The flaring of leaves in fall, ushering in apple cider scent and bump of dirt roads. And not just this, but hours in a fluorescent classroom, studying and stressing. Peanut butter and jelly sandwich in a plastic bag for lunch. The flecked tile of my doctor's office floor, where I sat swinging my legs on 9/11, a day none of us will forget where we were, no matter how old we were. That same flecked floor, for years afterward. Blowing my asthmatic lungs into a tube, pricked with needles, opening my mouth for purple tabs of medicine. Family gatherings, dogs I loved, a boy I liked who liked me back, flute lessons, my Grandparent's kitchen. My Grandfather's wink, my Grandmother's chest of drawers filled with thick colorful markers.
I didn't think I loved you, Michigan, through most of this. I resented your ice and your heat. I studied, hard, so I could leave you. It's difficult to love something you're placed in – it's easier to love something you place yourself in. I learned this, when I returned to you.
Florida,
You are a short-lived fling, but often returned to. The mess of swamp and palm trees out the window, as the plane lands in Orlando. The first step, my favorite, out of the airport: I can smell the sea salt. Your humidity wraps around me like a hug – welcome back. My Grandparent's condo, its salmon-pink exterior, and cool white tiled floors. Around 1pm, my Grandma would serve up chocolate milk, heavy with Hershey's chocolate syrup that sunk in a sticky layer to the bottom. And my Grandfather's "dough boys," or chunks of Pillsbury dough fried in sizzling butter. Fishing on the Indian River, the tug on the line and surge of anticipation. Manatees rolling in shallow water by the Mangrove roots. And the spikes of grass, so different down here. The peel of sunburn. And your beach – like a part of my heart I'm always missing until I'm here. What I love best about you. A walk on the packed sand, navy storm clouds in the distance. I can see the streak of rain from cloud to ocean, but I'm not there yet.
I've come to you, Florida, almost every year of my life. But I always leave. We're not meant to be together, I don't think. Yet when I come back to you, I always feel complete.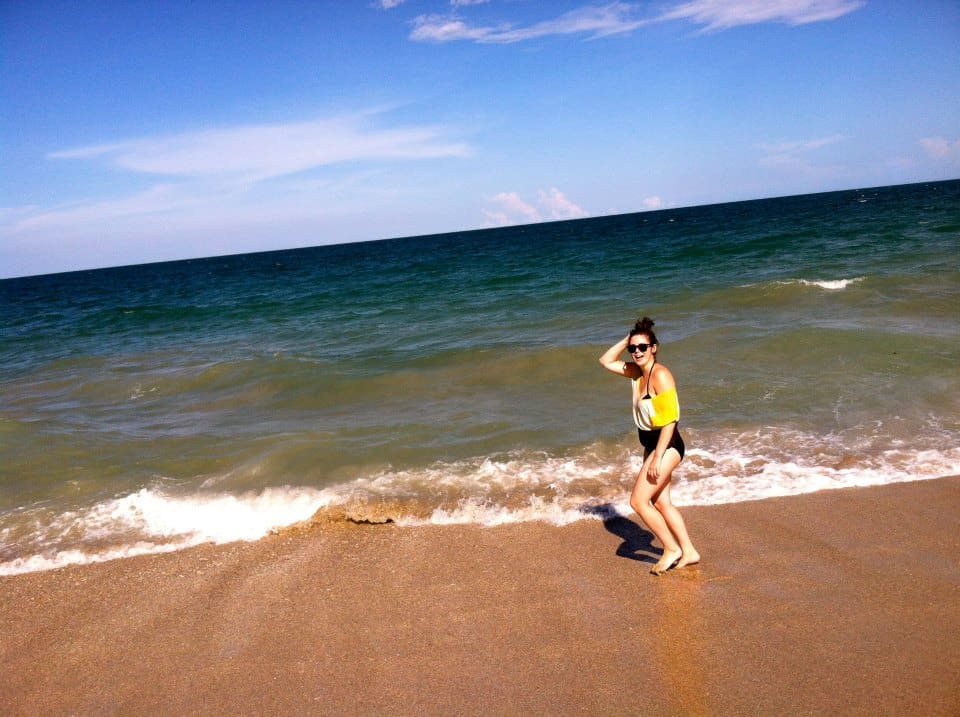 Ohio,
I arrived in you on a whim of romanticism. I'd discovered your off-turnpike beauty. The roll of hills, cornfields giving way to lush forests and islands of academia. I came to you because I wanted your magic to rub off on me – I wanted to be collegiate, I wanted to be a poet. You made me want to write poetry. But you turned dark, or I did. You taught me about isolation – within myself, and your stark Midwestern bubble. The weather turned cold, and you began to feel like a trap. You taught me something about myself: I always need an escape. You also taught me psychology, literature, kinesiology, feminist theory, how to live with an anxiety that eats you from the inside. I could only abate it by the long walk down a hill to a lunchtime yoga class. You taught me to shed light on these darker aspects of myself. But that they didn't need to be swept out – they are a part of me. Ohio, you gave me best friends. You also gave me terrible friends, and the strength to let them go. You gave me a broken ankle, solo cups, and weekly Friday deli dates. You gave me a stage, and I gave the stage back to you. I left you, and I returned a different person. One summer, I walked your woodland trails with a broken heart, for hours at a time. In the fall I came back and ran them, for endless pounding miles. We found two kittens under our apartment, and raised them secretly in our bathroom. We drank a lot of wine, and ate a lot of brie. We changed.
You and I were never meant to be permanent. We were a transaction – four years of liberal arts romanticism for a diploma. I loved you, deeply and destructively, but I was ready for our end.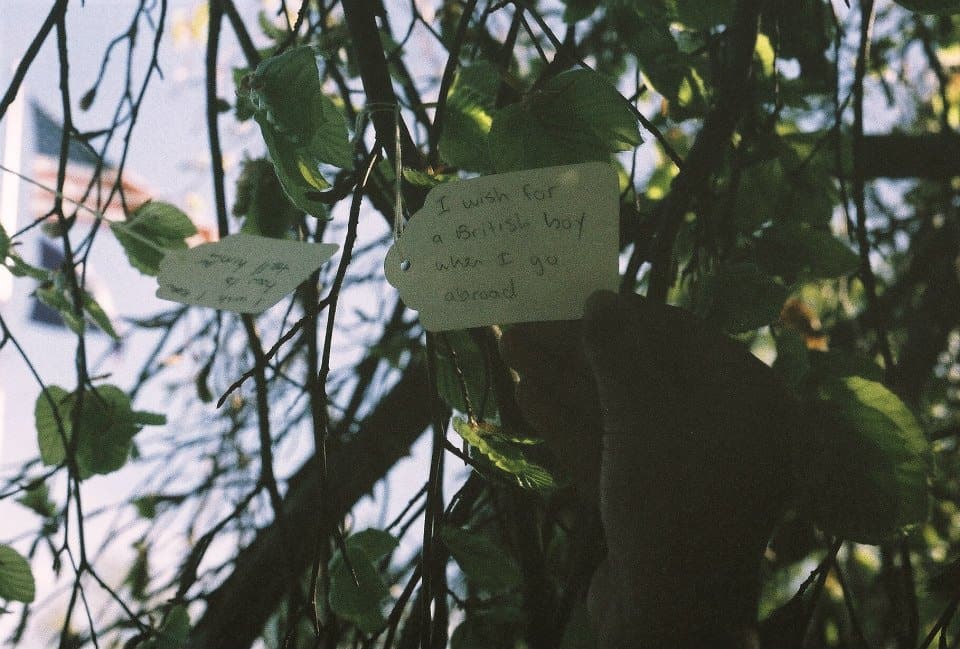 England,
We've had three stints together, you and I. The first time, I was young and didn't understand you. It was a high school band trip – I played flute in a London cathedral concert and then we took a bus to Stonehenge. My friends were disappointed we couldn't climb the rocks, so we traipsed to a nearby village and climbed on those rocks instead. We all wore matching red jackets so we wouldn't get lost. A boy who liked me gave me a shirt that said 'Mind the Gap,' we ate shepherd's pie, and we got on a plane back home. The second time, I packed a suitcase for a year. Study abroad. I used 2.5 of my allotted 50lbs on peanut butter because someone told me you couldn't get that in England (they were wrong). I spent that year with Shakespeare, and Jane Austen, and Yates, and Keats, and a British boy I met at a Halloween party. My American friends and I would walk through the rain for afternoon tea on the green. Globs of clotted cream. We drank toffee flavored cider in a pub called the Firehouse. It felt like Diagon Alley. I went to clubs, and danced. I danced more that year than any other year. The British boy and I took walks. By the River Exe. To a field of cows. Over a bridge. Once, through nettles. He took me home, and we walked by the coast. We took a 3am bus to London and walked across the city. I complained about my feet. He asked me wouldn't I prefer to see the city than go places faster but not see the in-between at all? The third time was our last, but maybe not the last. I moved to a seaside town, a drafty Victorian rental with six roommates. A Masters degree. It rained a lot… more than I remembered. I learned this was the rainiest city in England. I discovered an immense motion sickness on buses, which I took to class every week. I walked to the sea whenever I was lonely, and looked out at the waves. My housemate and I swam in them once – in a brief June heat spell. The sea was frothy and freezing and although the trash collected by the breakers, it was beautiful. I took trains, a lot of them, to see the British boy. Who stopped being the British boy and mostly just became a boy. Along the way, I stopped being the American girl. I was just a girl who had lived and loved a lot of places. And had a funny accent.
England, you and I were meant to be. I didn't know it from the start. It took commitment, living in you, for me to realize. Now, you feel like home. Whenever I land at Heathrow and alight on your trains, I know we belong.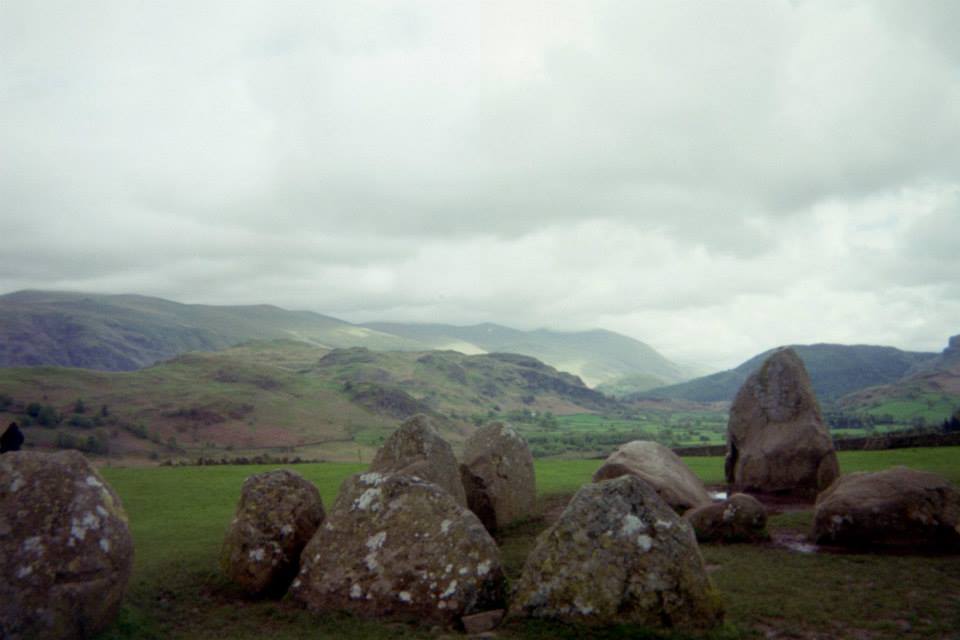 To all the places I have loved before,
You are many and vast and brilliant and terrible and painful and part of me. In loving you, I became myself. And I learned to love that person.
Sarah xx
*Most photos taken on my Canon film camera through the years 🙂
*Thank you to Angie, Emma, Binny, and Emma & Keri for inspiring this post with your travel linkup topic, 'love.'