You know soul mates?
Screw 'em. Let's talk about soul places.
To me, St Ives is one of those places. The first time I took a St Ives day trip, I meandered with friends through the low-tide harbor. I ate gluten free crepes, clambered on rocks, wrapped up in a warm blanket under a heat lamp at the Porthminster Beach Cafe with a bottle of wine and the sound of night-time waves just a few meters away.
I've been back to St Ives a few times since then, each time my jaw dropping at the perfect afternoon light, the crescent curve of the harbor, the shingled roofs. When I saw Jaime's post about St Ives a couple weeks ago, it hit me: I now live only two hours from St Ives, yet I hadn't been on a St Ives day trip for two years. Two years!!
Why is that? Well, living life day to day, other things always seem so important: I need to do my weekly food shop, laundry, bank. I really need to catch up on American Gods on Amazon Prime. (And let's be real: Love Island, soz if you lose respect but we all have a vice). When I have a free afternoon, I either end up hunched over in the library with a cappuccino, or (if I'm lucky) in the beer garden at the local Wetherspoons. And when I travel? Well, I go to Spain, Morocco, Norway, the Czech Republic. I keep brushing off little old Cornwall, thinking "it's so close, I'll go another day…"
Seeing Jaime's post reminded me: I don't have to get on an airplane to travel. Also, announcement, but I won't be in Plymouth for all that much longer. I need to take advantage of the incredible ability to go on a St Ives day trip while I can! (And a St Ives day trip for the same price as my library cappuccino, I might add).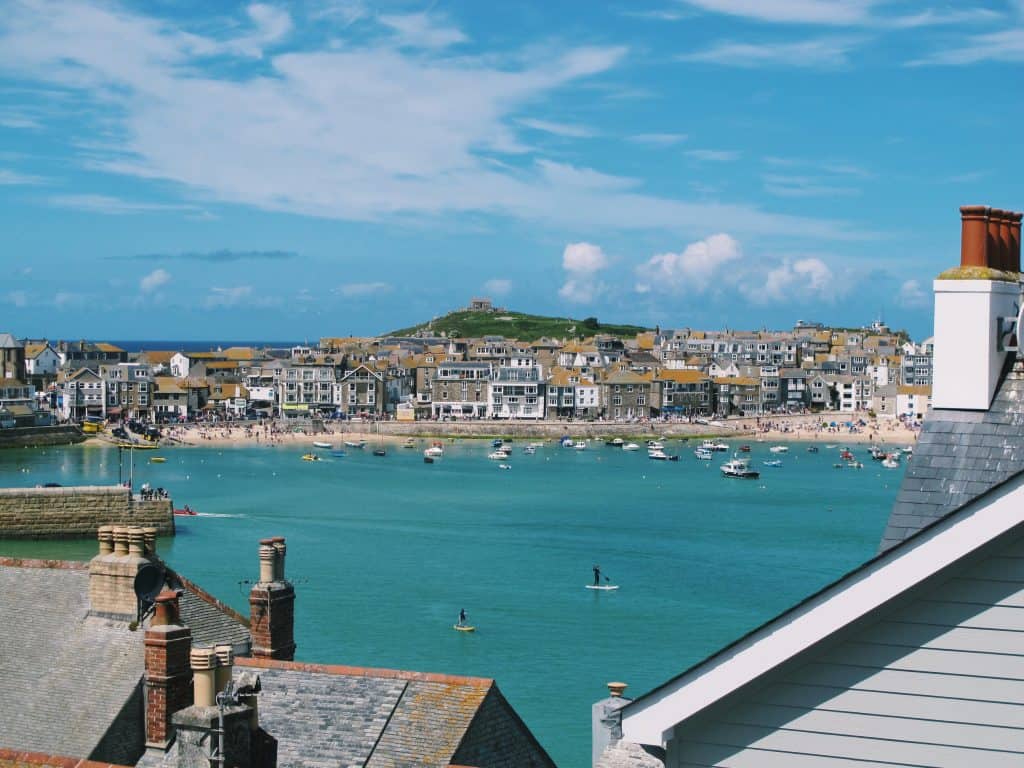 So, last weekend my housemate and I hopped on the train (with our laptops in stow… it turns out I am very productive on trains!) and commenced our St Ives day trip. I'm hoping to fit in another few St Ives day trips over the summer, plus a long weekend in September when my family visits!
So, St Ives, my little soul place… I have lots of advice (the best gluten free restaurants! The most heart clenching views! Everything Virginia Woolf!) but for now, I want to give you guys my St Ives day trip photo journal. Because a picture's worth a thousand words, as they say, and I'm sure I'll be writing thousands more words on St Ives over the course of my life…
Some details…
I hope my photos convinced you to take a St Ives day trip! Have you ever been? Do you have a soul place?
Sarah xx
P.S. – I used my Canon camera for this trip. Do you guys like the photo quality? Can you tell the difference? I would be really interested to know!! Please leave me a comment and let me know what you think 🙂
Pin it for later…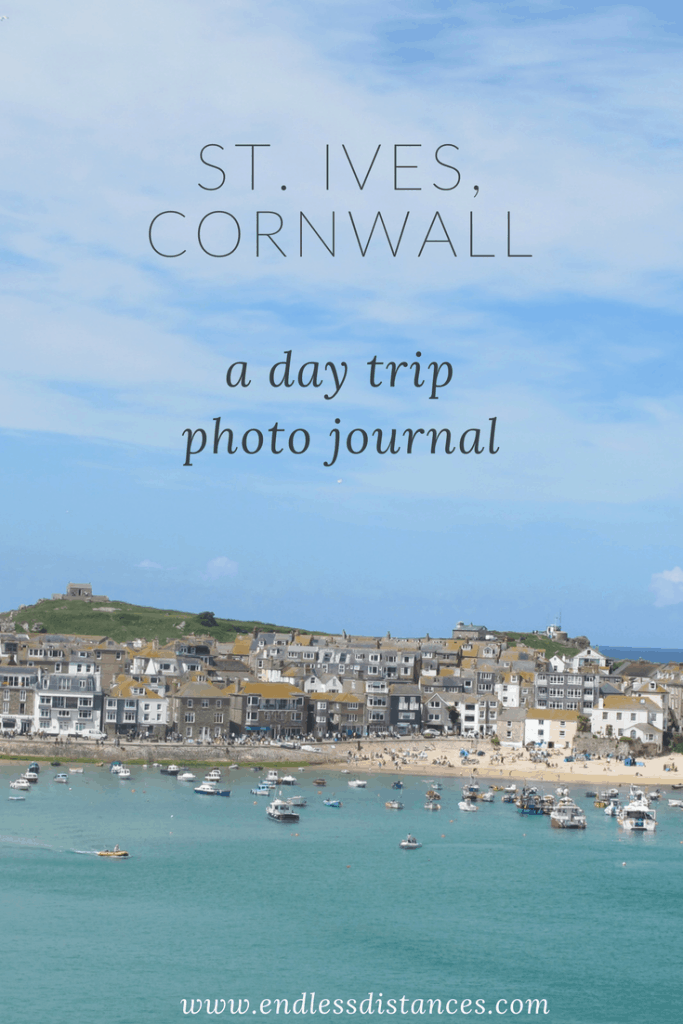 I will be linking up with Lauren of Lauren on Location, Van of Snow in Tromso, Isabel of The Sunny Side of This, and Marcella of What a Wonderful World for Wanderlust Wednesday, and also City Tripping with Mummy Travels and Wander Mum.
Some of the links in this post may be affiliate links. In non-blogger lingo this means that if you click one of these links and make a purchase, I will receive a small commission. This comes at no extra cost to you, and helps me maintain the running costs of Endless Distances. Thank you for supporting the brands that support Endless Distances!