When a Place Becomes a Home: Exeter
Soon, I will be bidding farewell to my home of Exeter, England. I read once that we can never return "home" because places will never be the same as when we left them. We change, they change, the people in them change.
I haven't lived in Exeter for a while, but I still consider it a home. It's a bit ironic, really. When I studied abroad at Exeter, I did a poetry dissertation which focused on the complexities of defining "home" – it was my first time living in the same country that my maternal grandmother came from, my first time living abroad, and I spent a lot of time pondering what home means. It was one point in my seemingly lifelong mission to understand what home is. Four years later, Exeter is a place I consider home.
I know now that our stories of home are often winding, complex, twirling in on themselves. All homes begin as just a place: an orange train ticket, a sheet-less bed, a broken bag of groceries. I haven't shared it on the blog before, so here's my story of Exeter…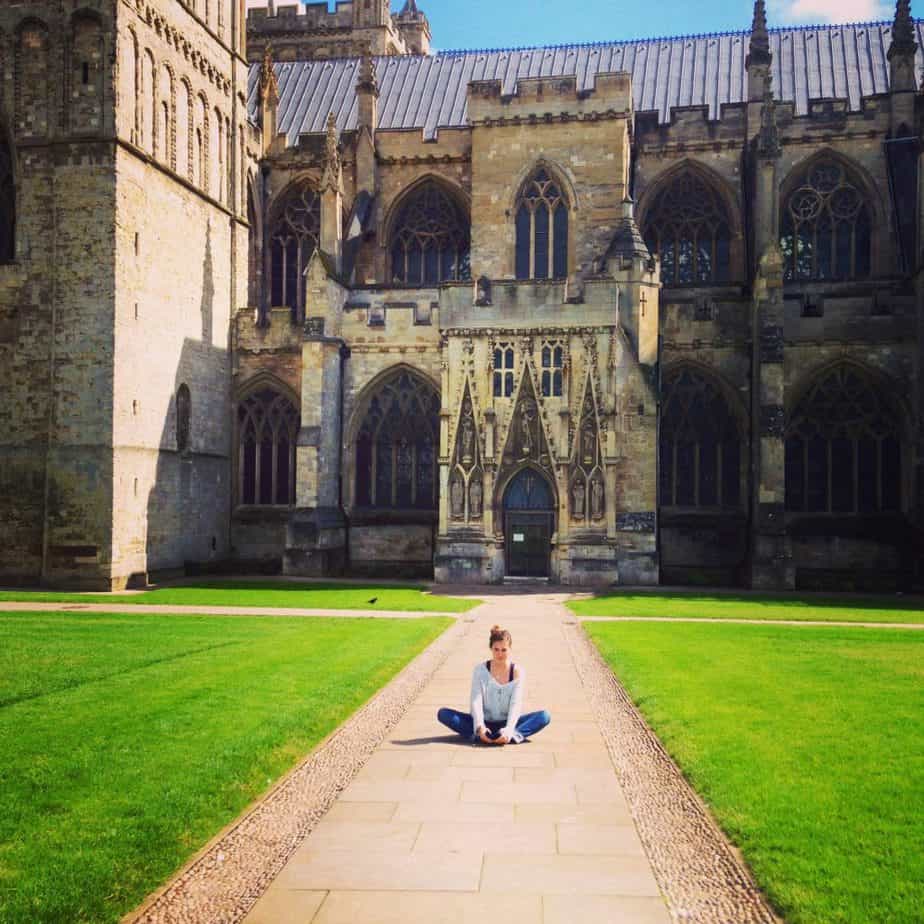 [2013] I lived in Exeter for an idyllic year of study abroad – that year was straight from a TV show and exactly how you envision a study abroad experience to be. Complete with disco lights and Shakespeare and wine tastings and falling in love.
[2014] I soon moved back to the USA to finish my degree. However, that following year I returned to Exeter a couple times to visit. I remember feeling out of place – I loved Exeter but so many of the people who made up my year there were gone. I would never again be in Exeter with the whole group, and although I'd known this when I left, it only really sunk in once I experienced Exeter without them. Still, I was on vacation. I ate scones and went bowling and walked along the river and drank cider and wandered through my old favorite pubs and gardens. Exeter nestled a bit deeper into its spot in my heart.
[2015] Soon enough, I moved back to England. Not to Exeter, but close enough to visit. Which I did, a few times, to see my old housemate. We went out to a few concerts and had lunch dates, but even though I still loved Exeter, it wasn't quite the same city that I'd known before. And I was trying to make a home in Plymouth. Still, in Plymouth, there's always a niggling voice in the back of my head comparing it to Exeter.
[2016] But another year later, my boyfriend moved back to Exeter, which means I've visited more often. He's back in the city we met in, so in some ways it's taken on more of its old character for me. In other ways, my relationship with the city just became more complex.
I am noticeably older now. The beautiful old hotel I once lounged in, coloring with my college roommate in the room her parents rented, burned down in November. Tea on the Green, where we once met for scones every Wednesday, has taken my favorite item from the menu, the waiters' faces have changed. The guild hall is refurbished, glossy, gorgeous. But still, I miss the empty store fronts, the thin milkshakes from Shakeaway.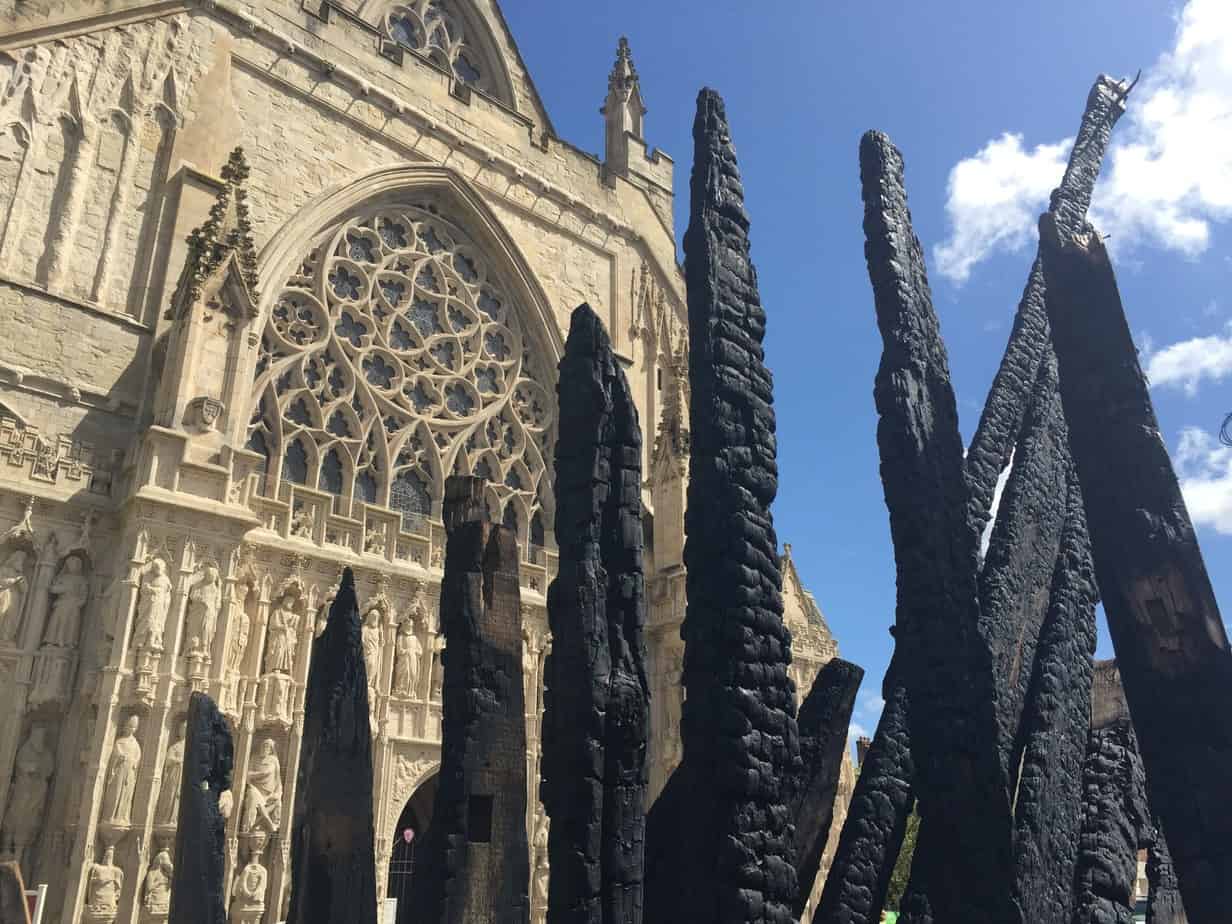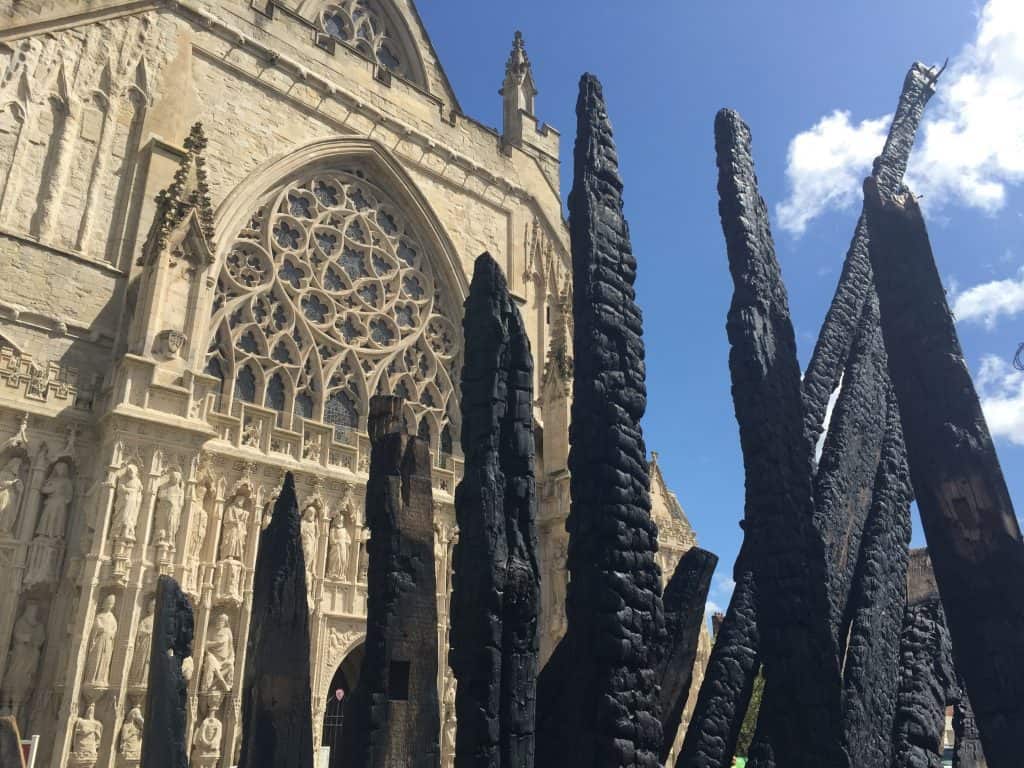 [2017] In a few weeks, my boyfriend will move away from Exeter. His time in the city is over. In some ways, I have been keeping my connection to Exeter through him, and now the final string of connection will be cut. I will have no reason apart from my own love of the city to return to Exeter. Nobody who will meet me at the train station or leave their back door open for me or text me saying "Firehouse?" or "meet at Cathedral Green?".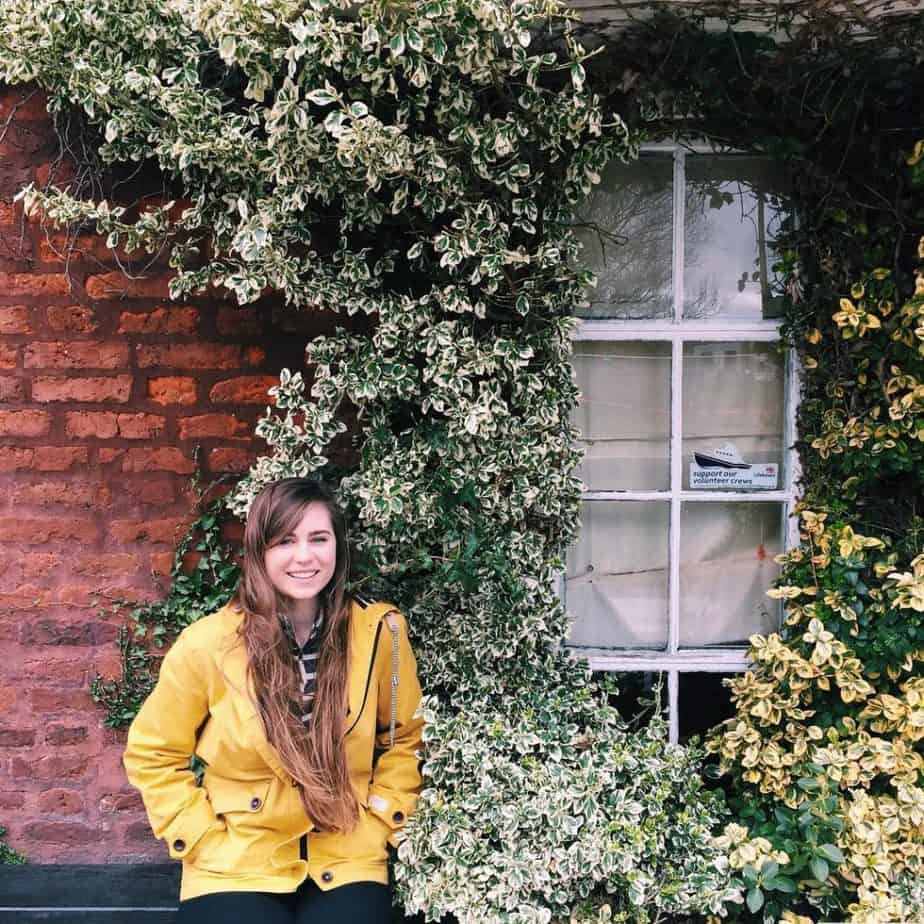 Even after four years of loving Exeter, I feel this desperate wave of all the things I haven't done yet. Or done enough. I haven't been to the underground tunnels. I could never go to Tea on the Green enough. I only went kayaking on the river exe once. I need to get a final toffee cider at the Old Firehouse.
I want to walk through every alley, one last time, and then another time to make sure. Sure of what? Well, I won't know until I do it.
I want a final drizzly, grey, full-on Exeter day. And I want a sun-breaking-through-the-clouds, blue skied, everyone-take-your-sofas-outside-and-drink day.
I want one last perfect midnight, walking home on wet cobblestones, slightly tipsy, to the soundtrack of Wonderwall by the busker outside Tesco.
I could have 100 years in Exeter, and I don't think that list would get any shorter. I guess…that's just the way homes are.
Sarah xx
Pin it for later…
This post is part of the monthly travel link-up on the theme of Home. I'm linking up with Polly from Follow Your Sunshine, Angie from SilverSpoon London, Emma from Adventures of a London Kiwi and Ngaire from Kiwi Footprints. I'm also linking up with Lauren of Lauren on Location, Van of Snow in Tromso, Isabel of The Sunny Side of This, and Marcella of What a Wonderful World for Wanderlust Wednesday.