Looe and Polperro, Cornwall
Cornwall, to me, is quintessential England. The windy country roads, so narrow only one car can drive through, the cobbly rock walls and shrubs high on either side as you plummet around a bend, not knowing if another car will be heading toward you…
The far green fields stitched together by shrub walls, the meandering sheep, the clear blue sea always appearing around some bend where you didn't quite expect it.
And the pure unevenness of everything. The misaligned bricks, slanting paths, rock beaches, white stone houses squashed in together along the sea.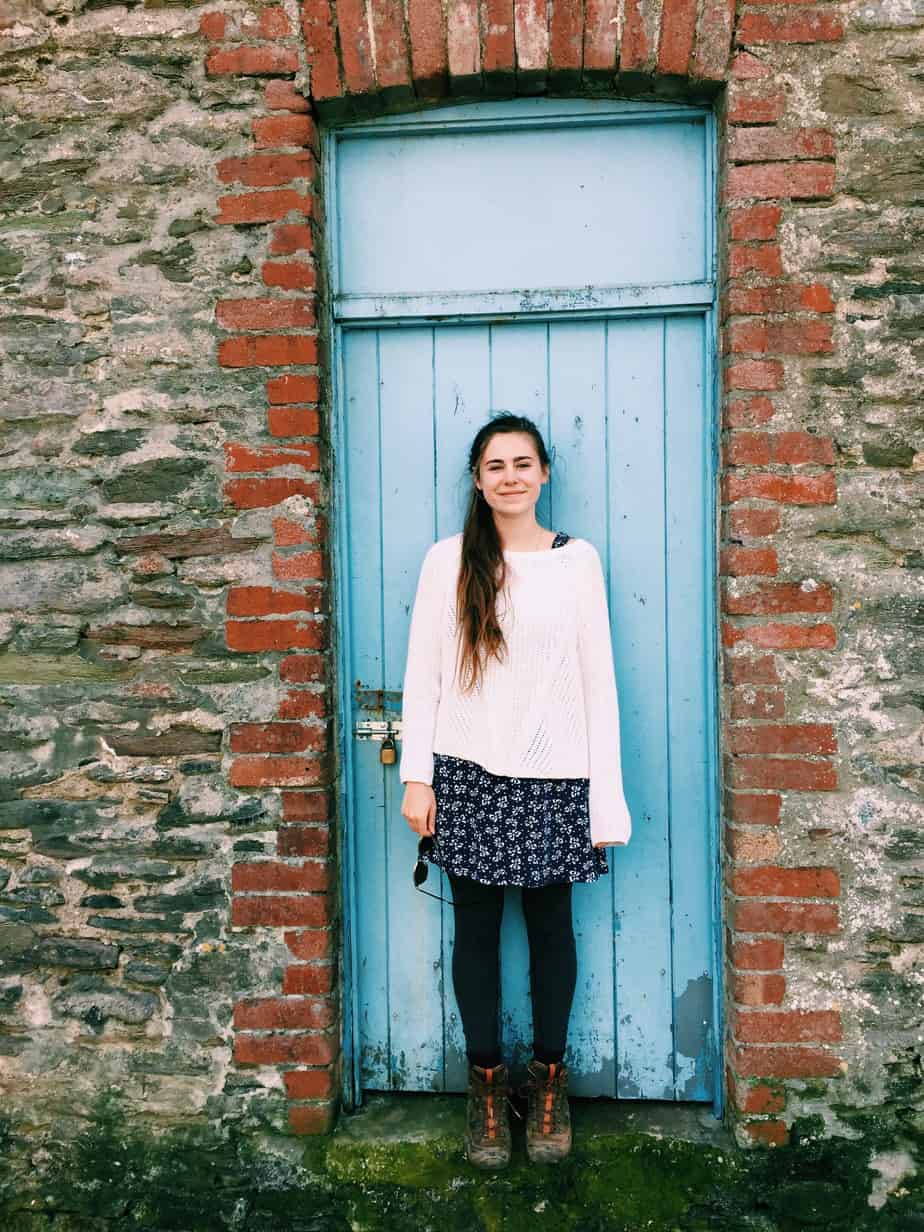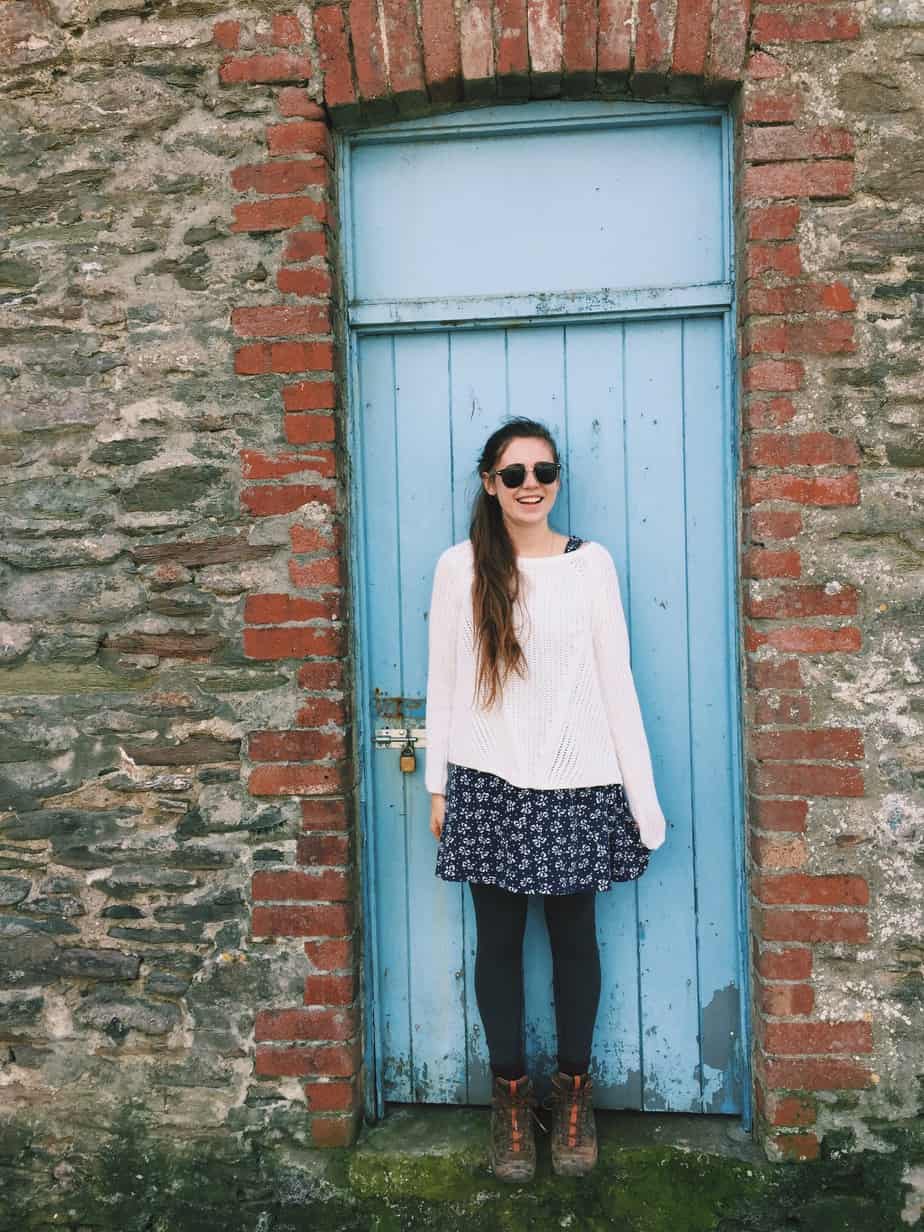 Which takes us to Looe and Polperro, little sea towns just 40 minutes drive from Plymouth.
We started off in Looe.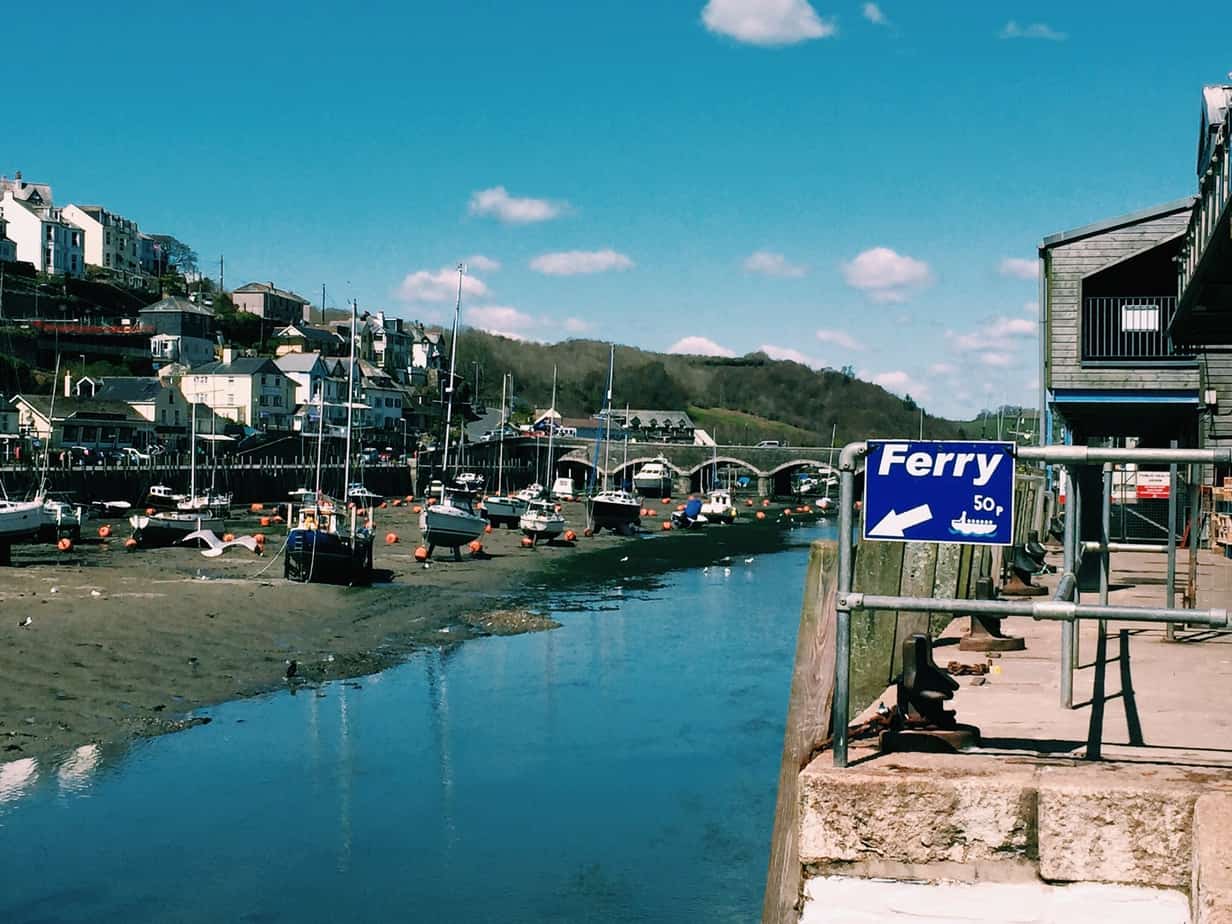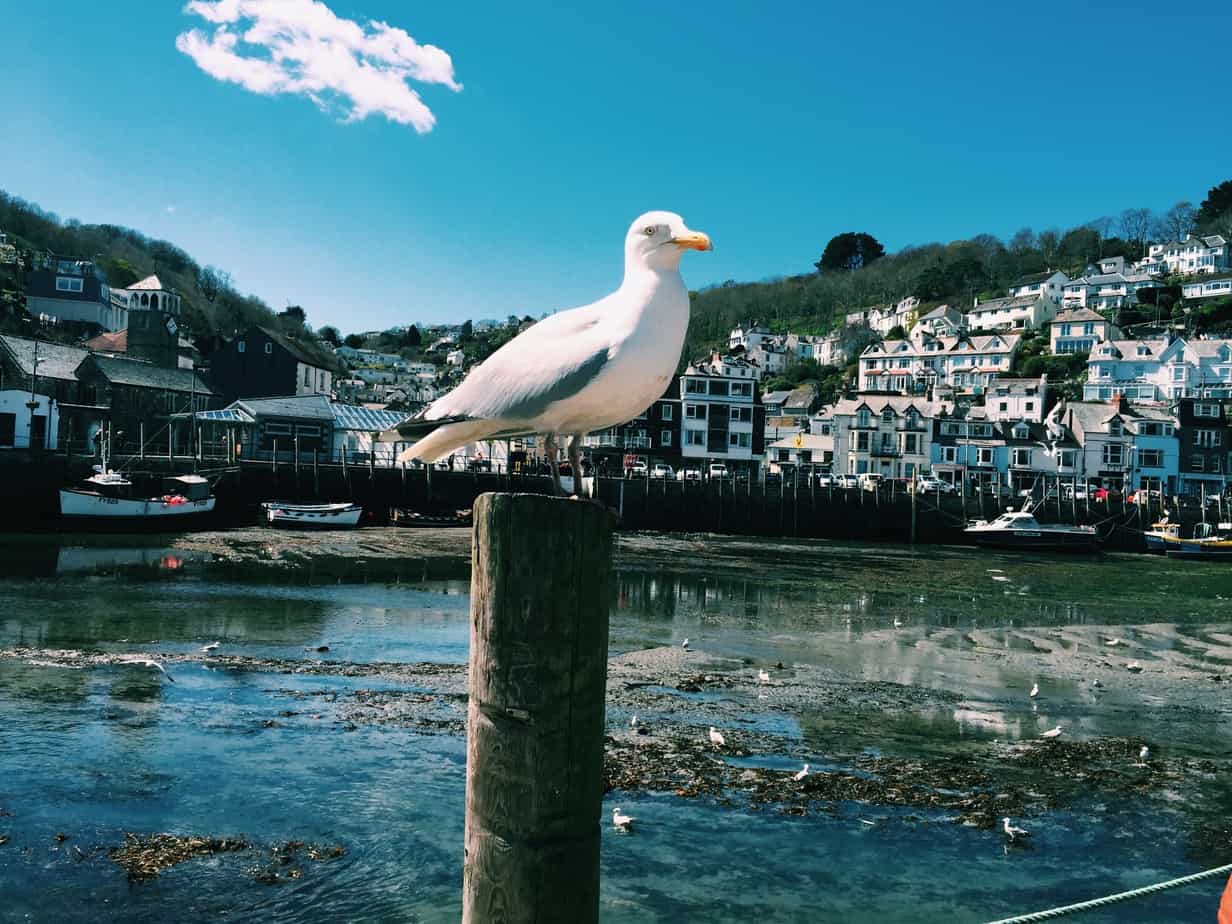 Home to some very "vicious" seagulls.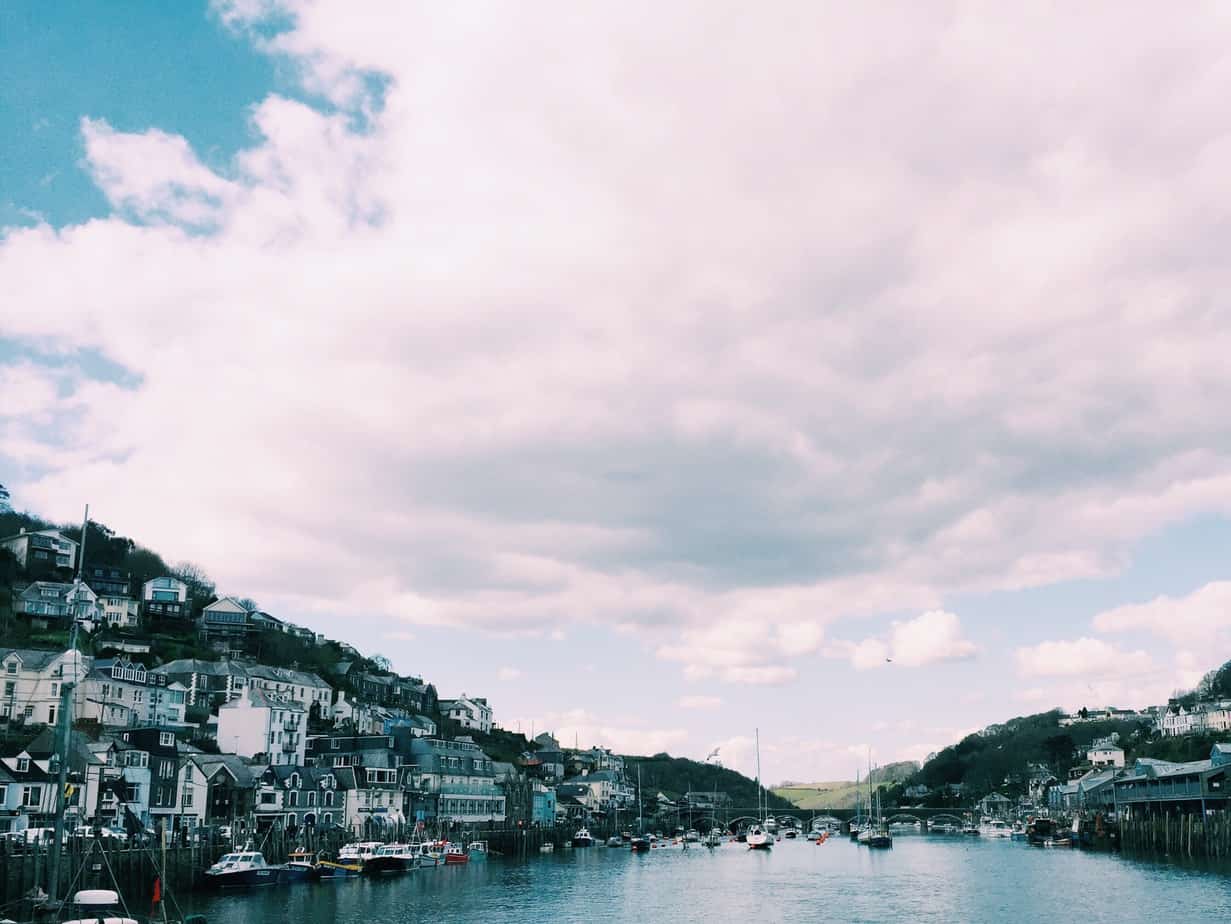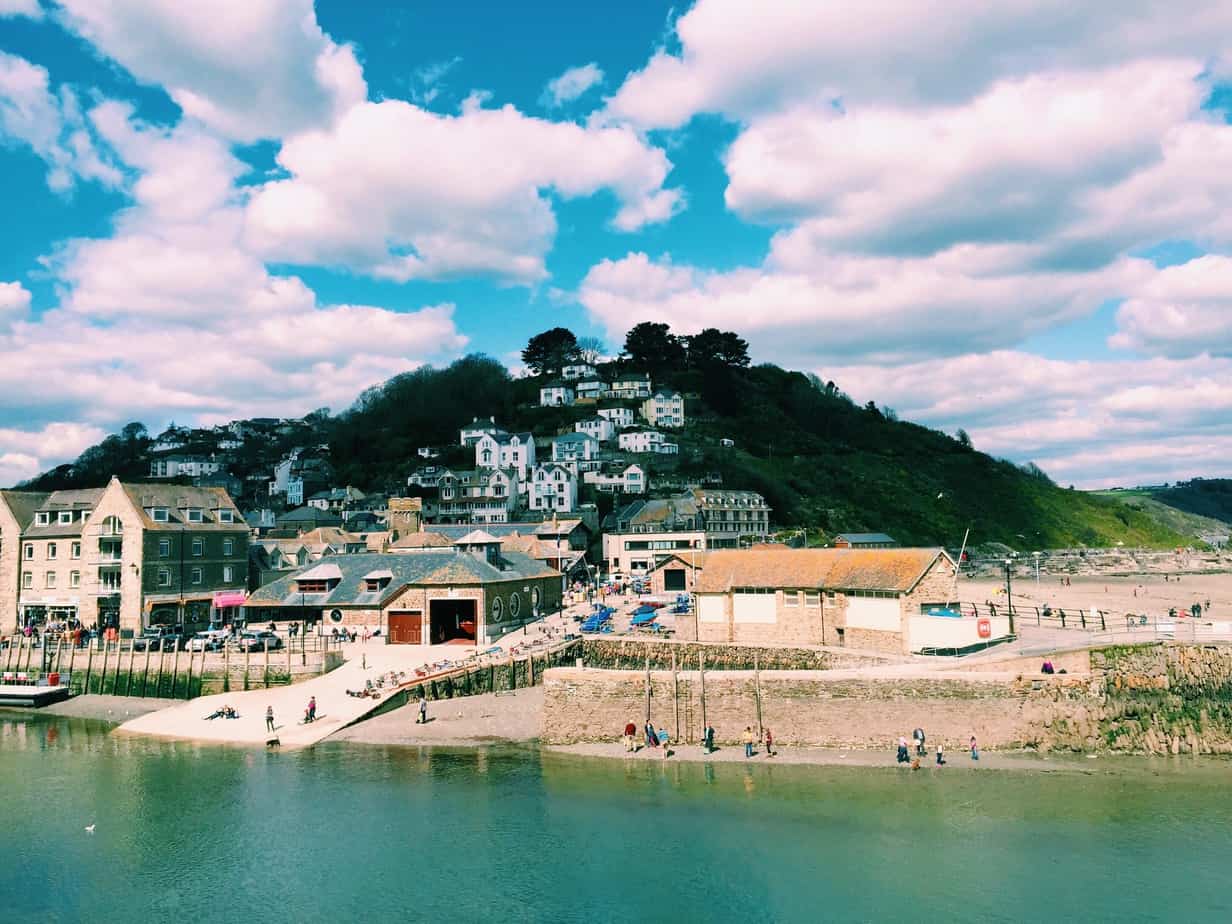 Looe is divided into two by none other than…you guessed it…the river Looe. At low tide you can walk across the river to get to the other side. At high tide, if you have 50p to spare, you can take the "ferry."
In East Looe, children sit dangling their legs over the harbor with strings and buckets, crabbing. There are cute coffee shops, fish markets, and pubs. This is also where you'll find the sandy beach, which slowly transforms into a rocky tide pooling paradise.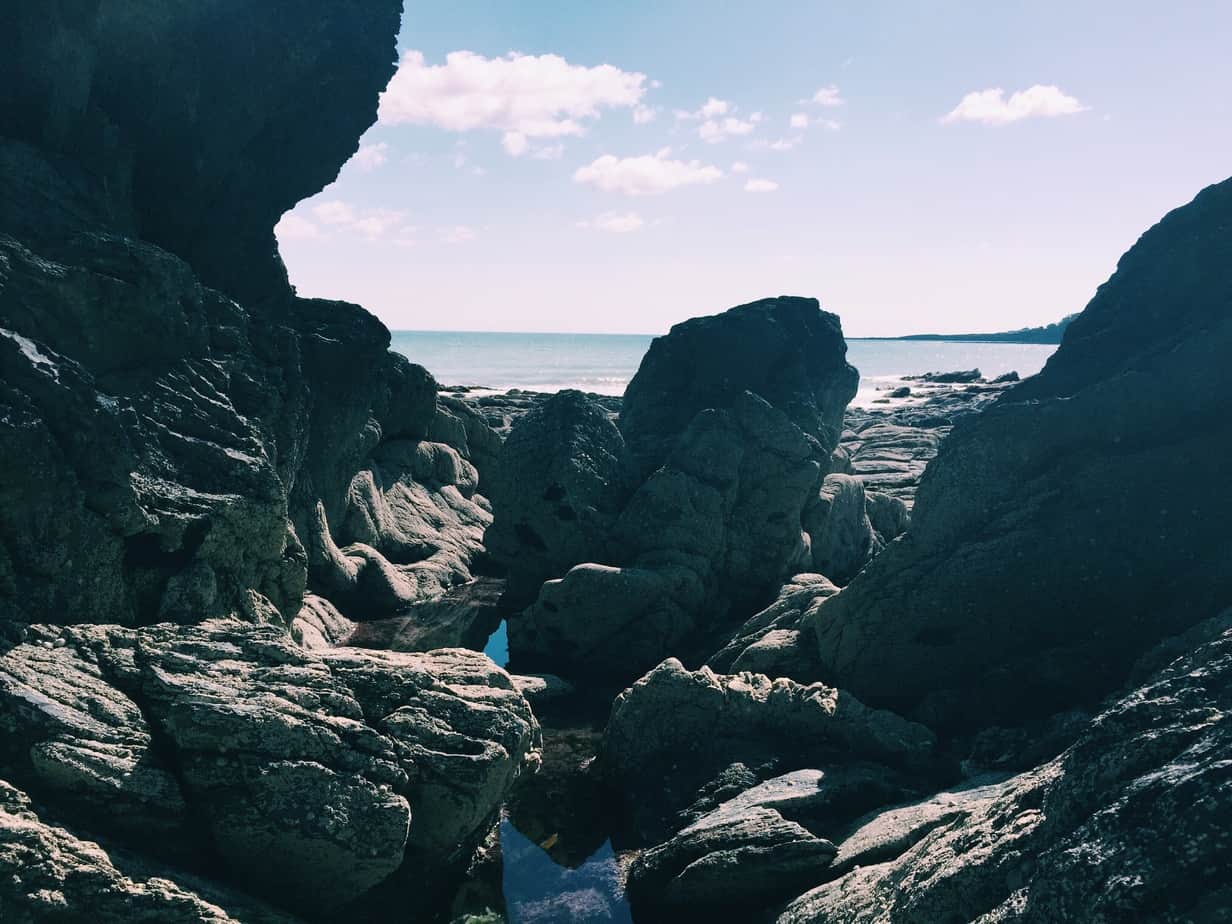 West Looe is a little less touristy, but home to the best walk. Take the southwest coastal path around the headland for some amazing views.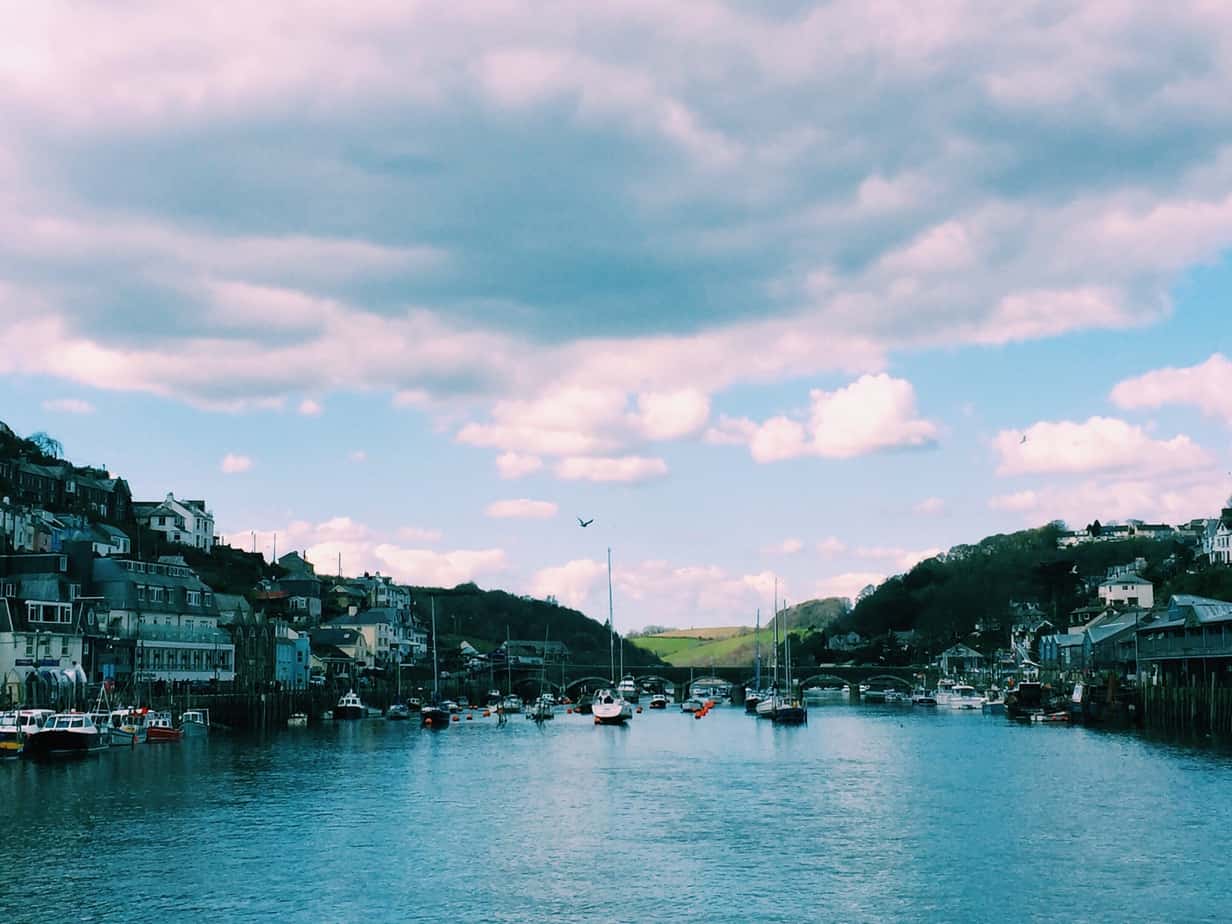 From Looe, we drove on to the even smaller coastal town of Polperro.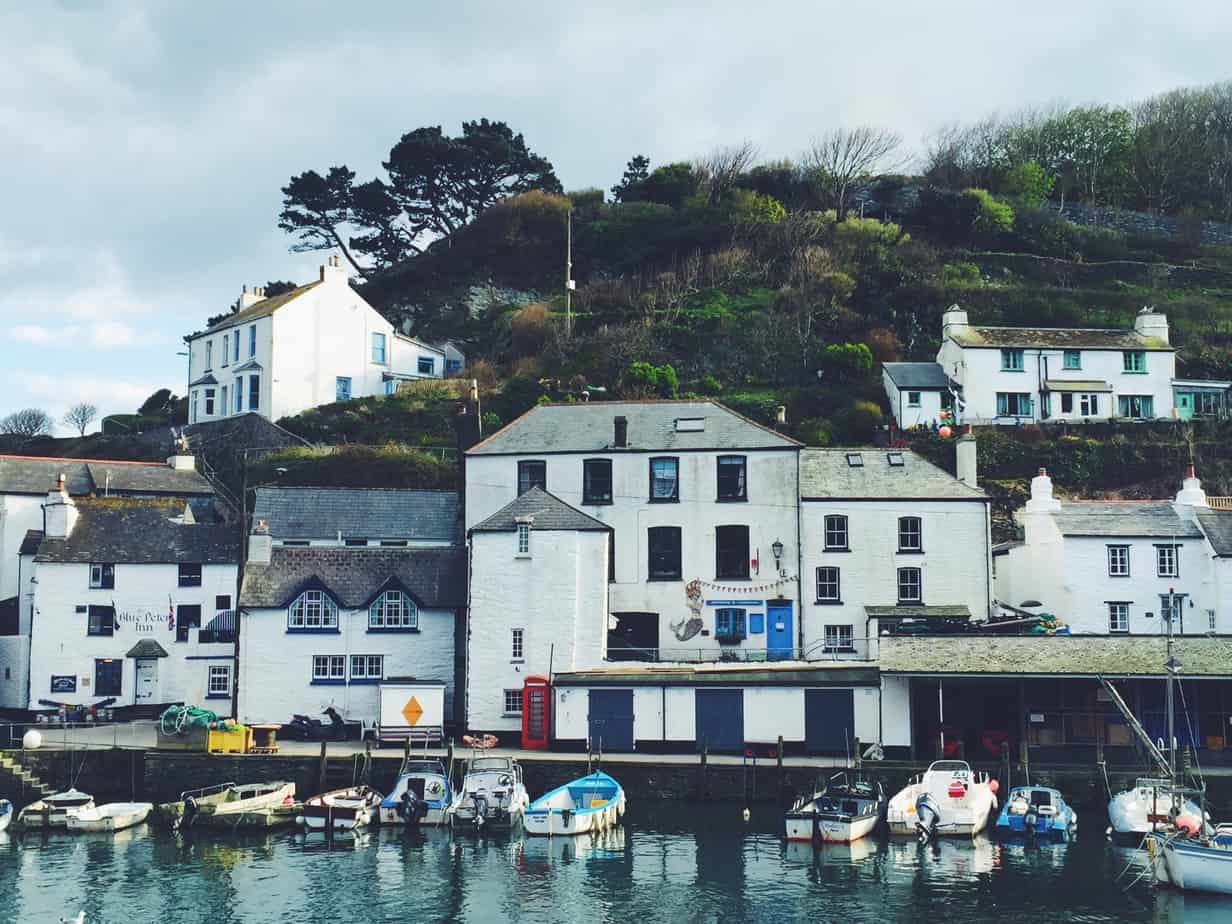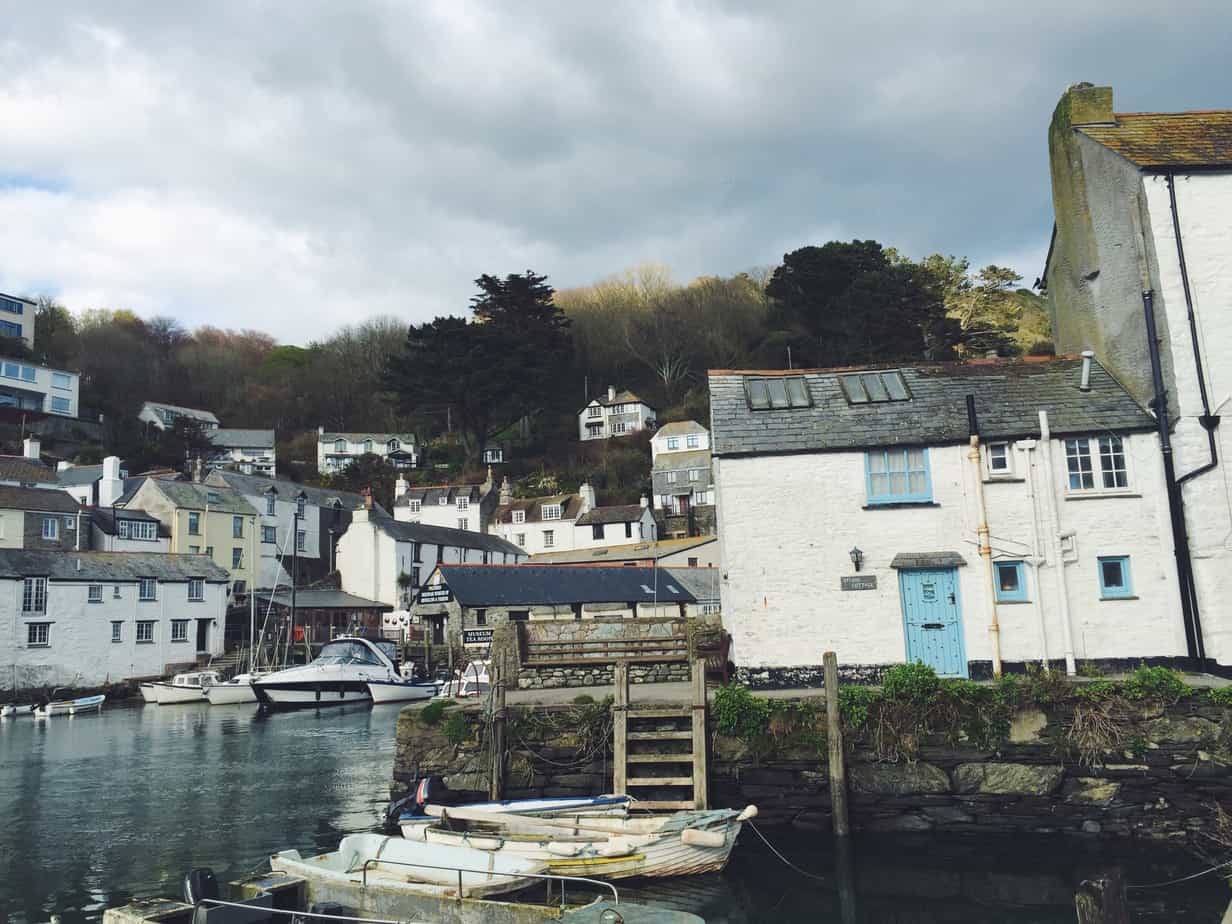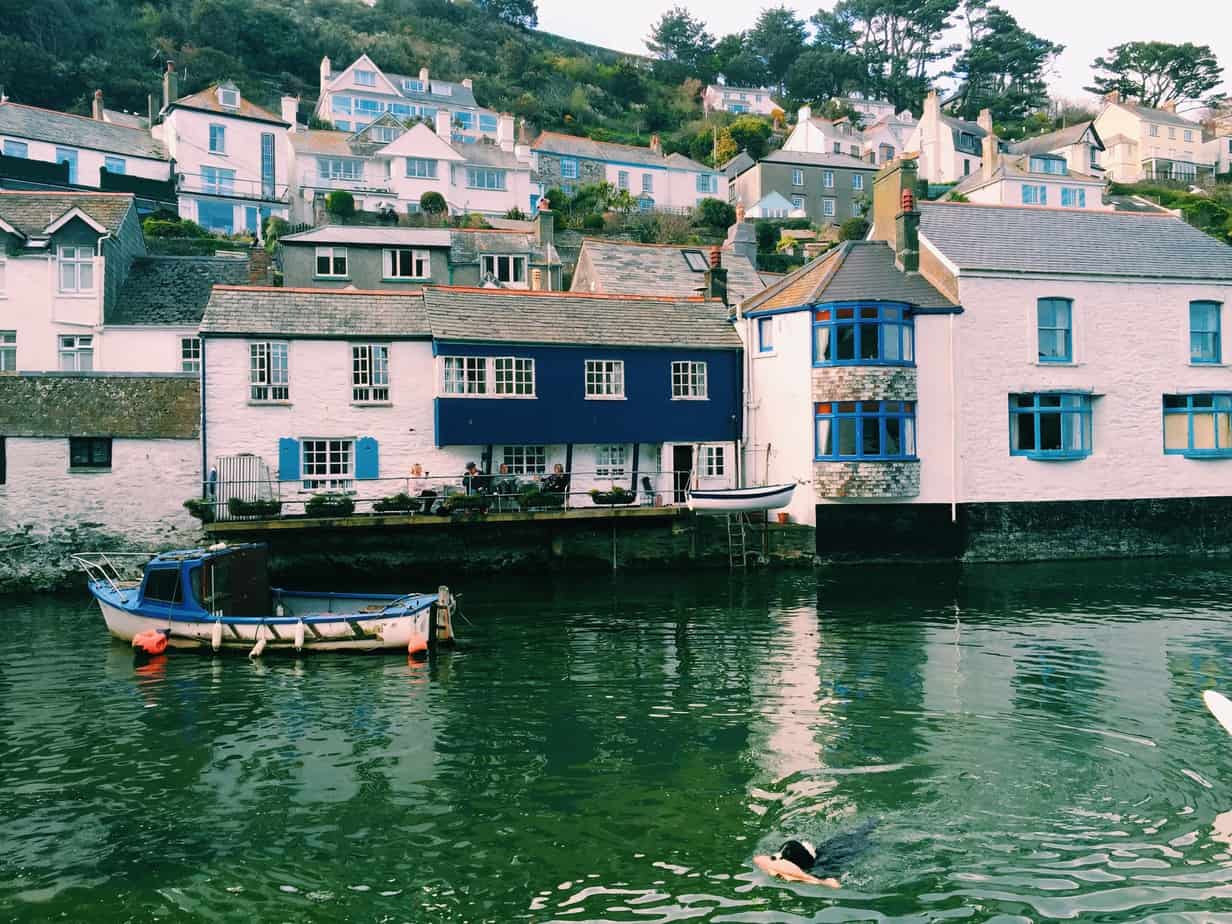 Notice the little water dog??
A house lined with shells!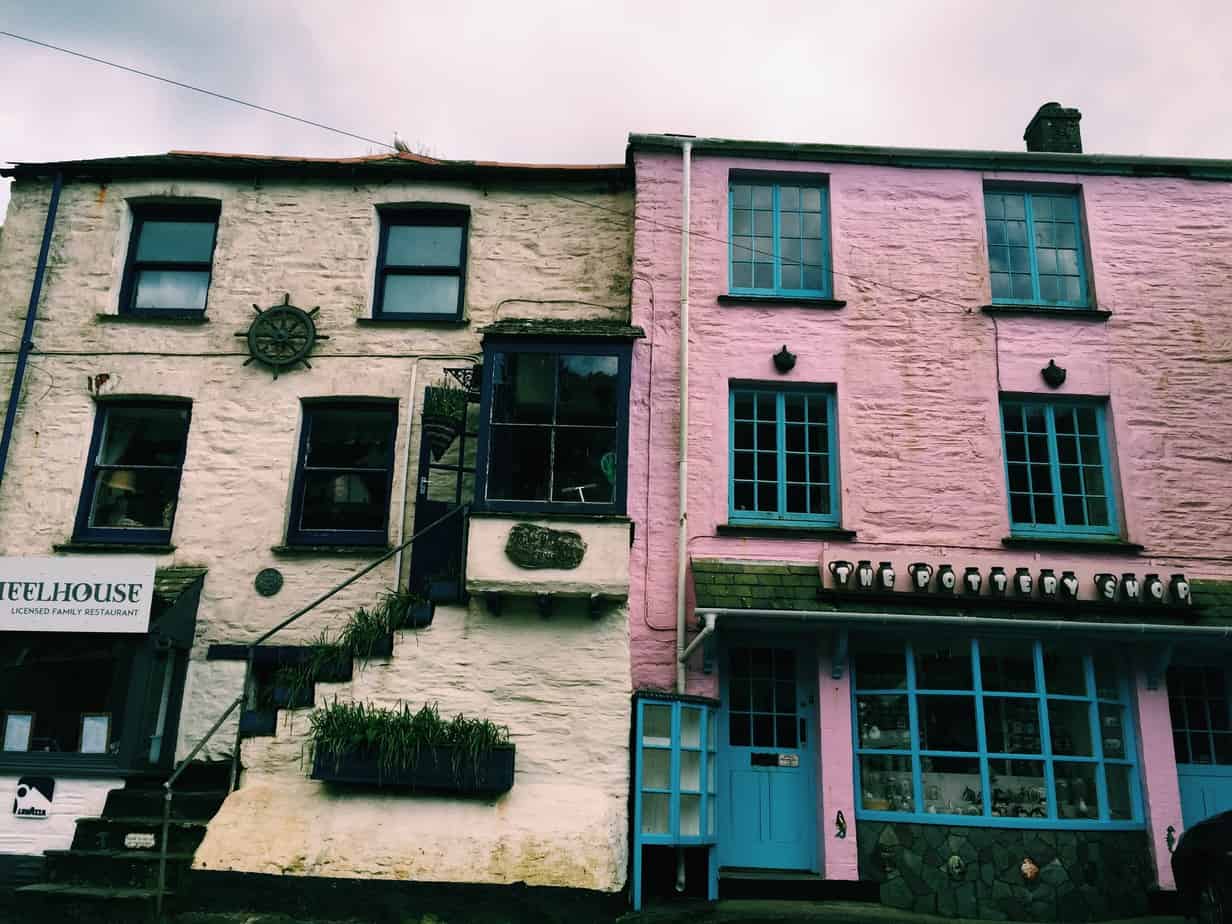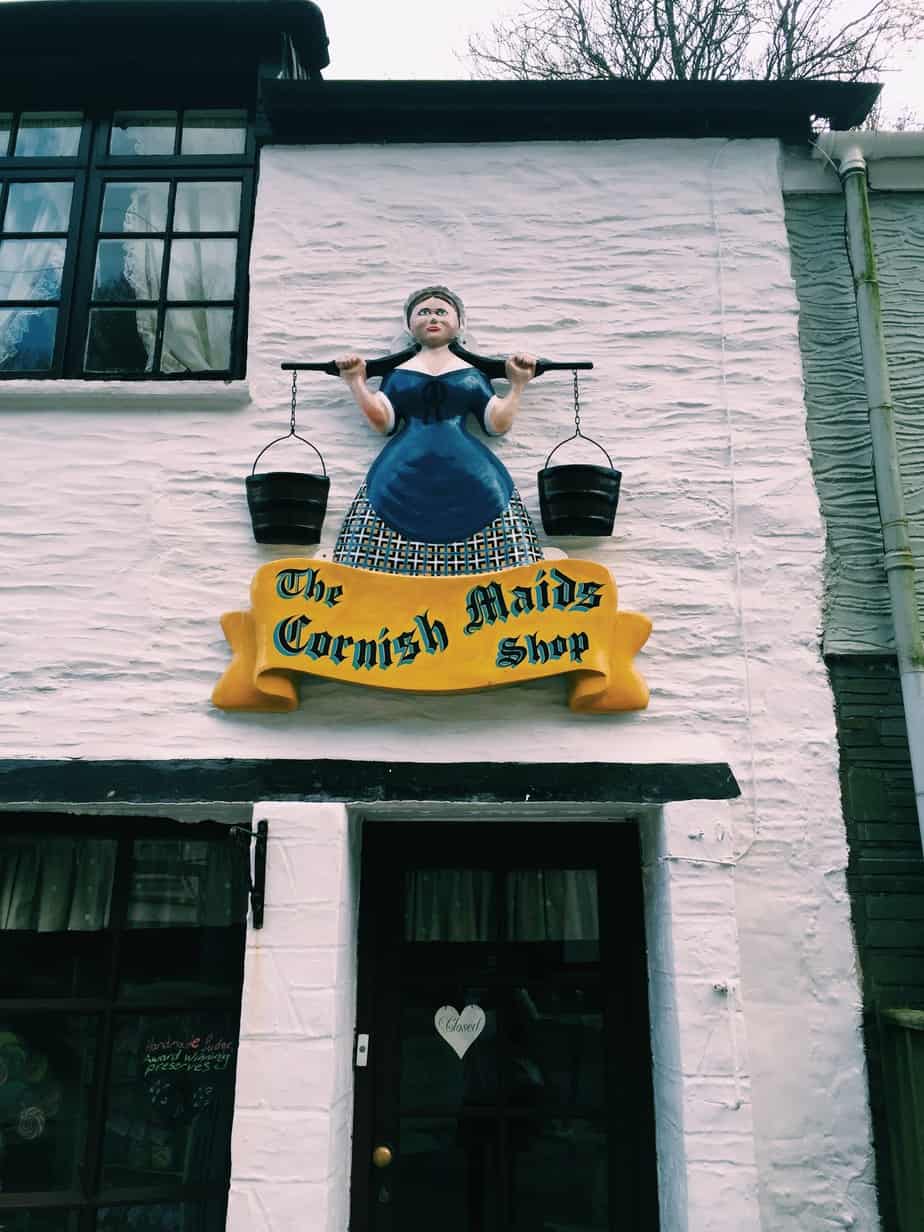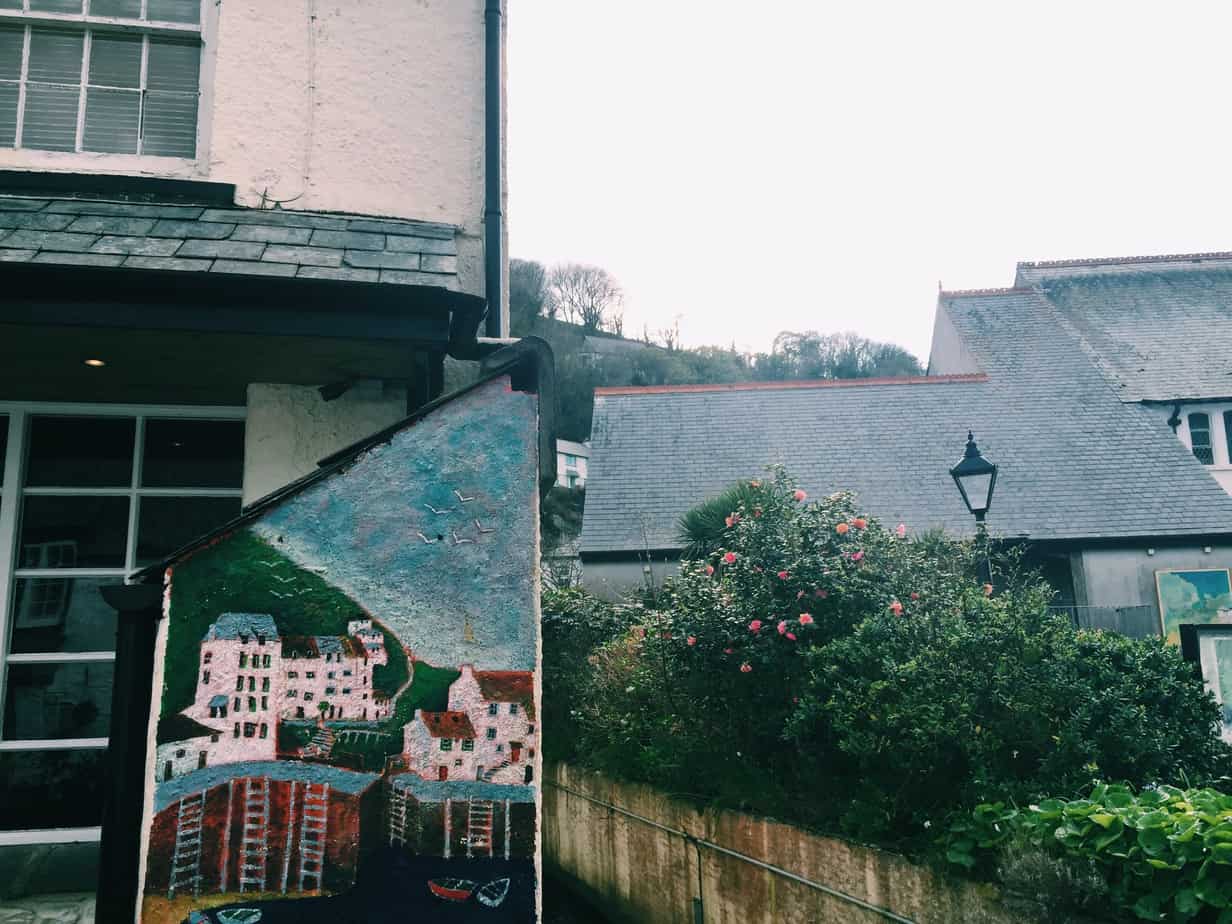 Besides cutesy pubs and sweets shops and harbors, Polperro is also home to more lovely  walks.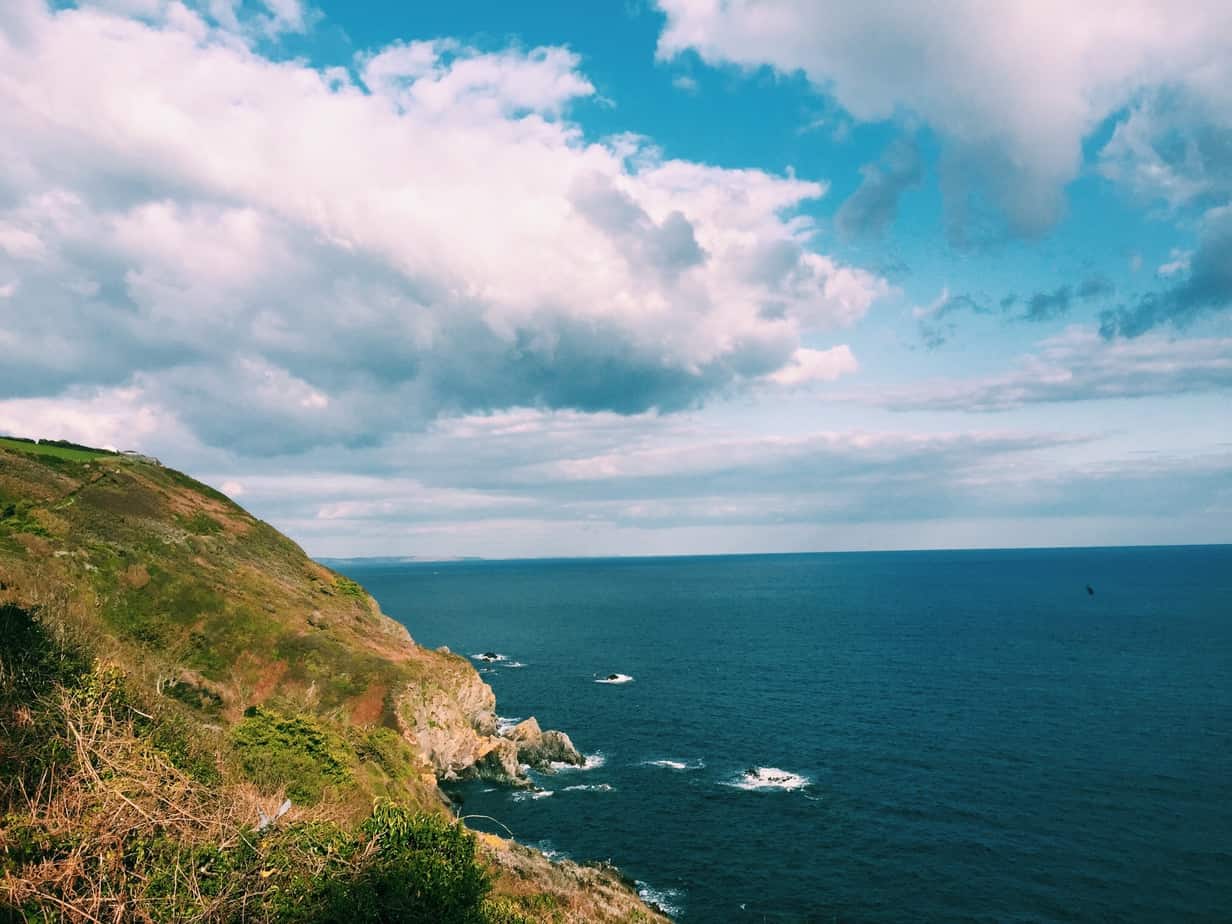 It was such a fun day trip from Plymouth! I can't wait to go back again.
Sarah xx
Pin it for later…