Living Life Adventurously: Go Ape + Dorset
I spent the weekend 50 feet off the ground, jumping in the treetops and ziplining through a forest. But I'll start at the beginning, which is a train.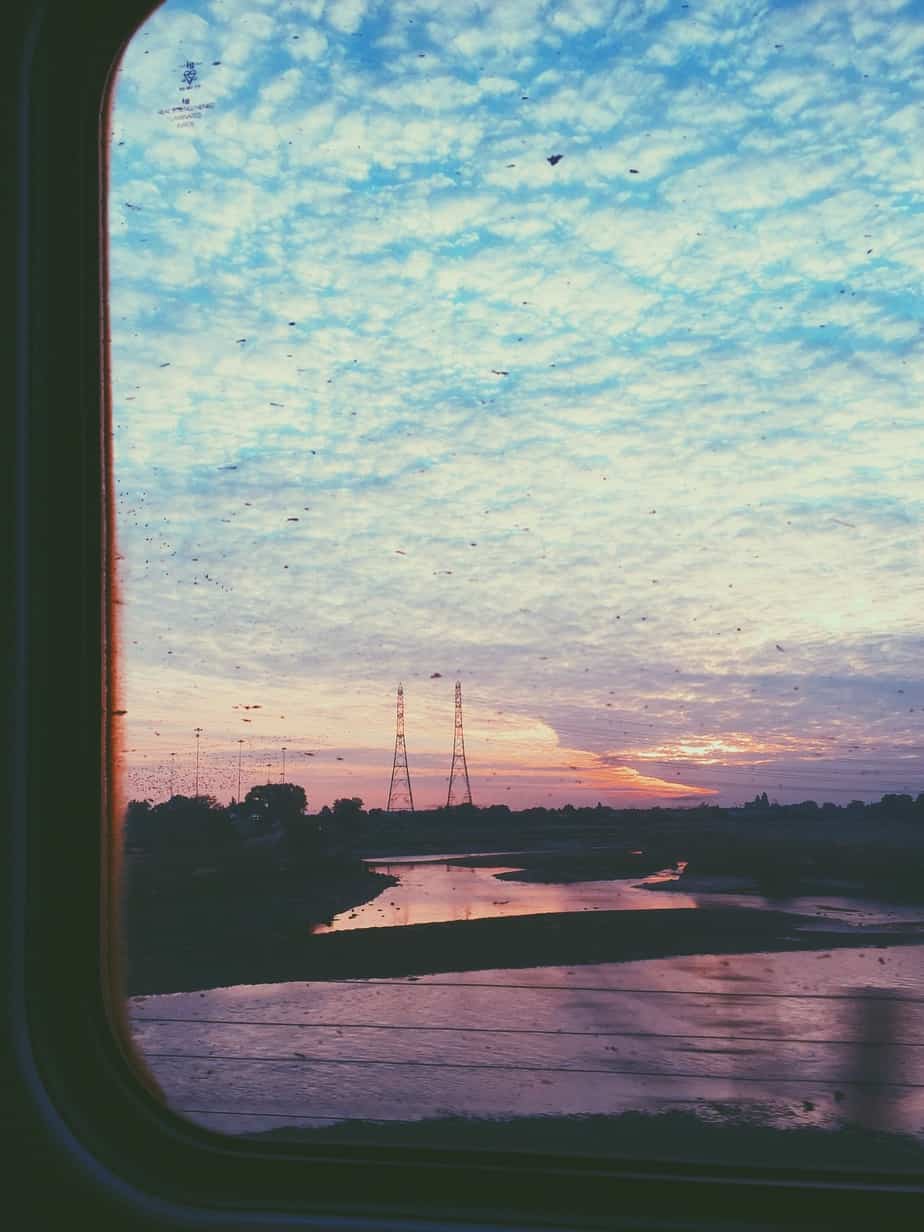 I love riding the trains in England. They're the first kind of public transport I ever felt like I really understood. I could be content on a 10 hour journey just staring out at the rolling British countryside the whole time.
Unfortunately, even with a student rail card (a true staple of life here in England), it's still quite pricy to take the trains for a longer journey. So when I got Wednesday-Friday off from class last week, I decided to make the most of my train ticket  and headed to Dorset for a whopping 5 days instead of the originally planned weekend.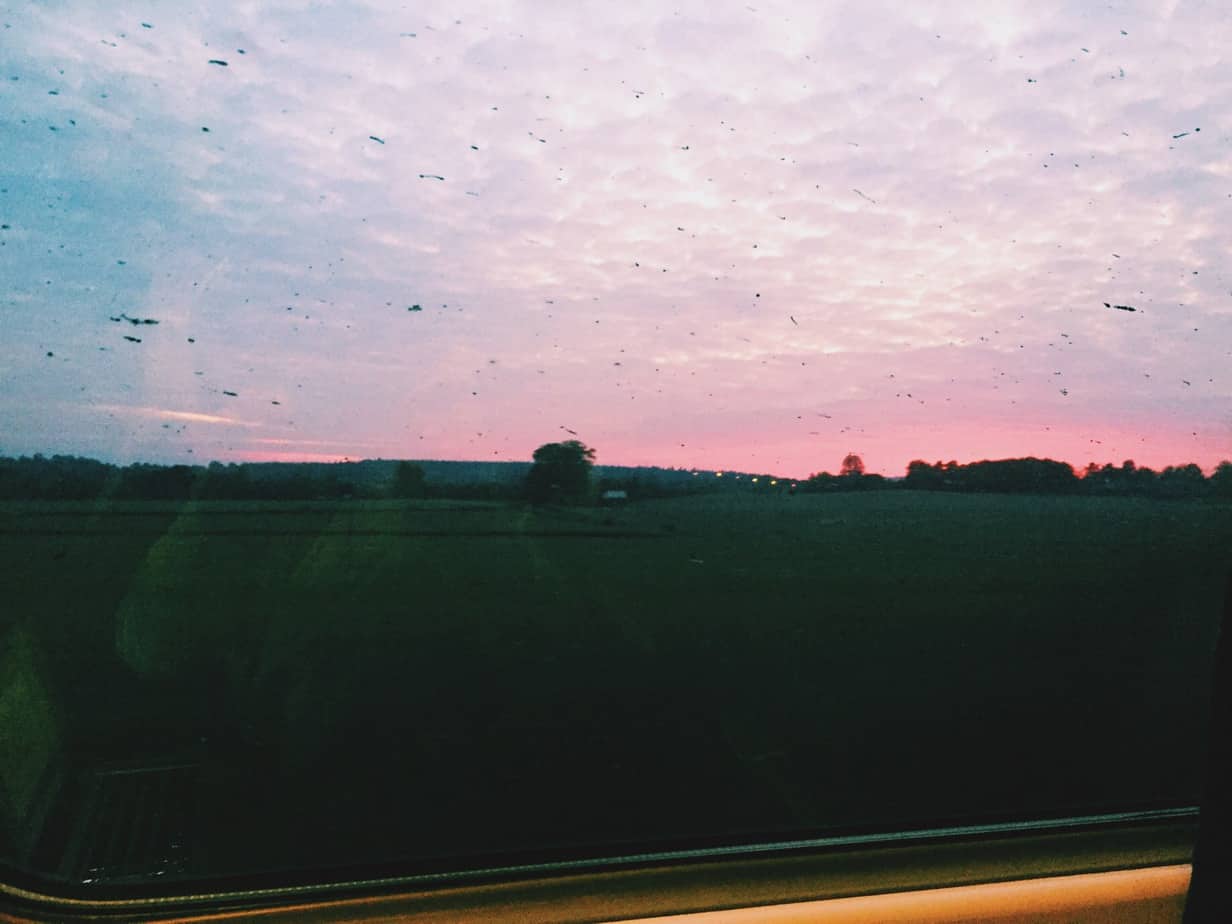 It's not thrilling, but most of my time was spent researching in the local library and tapping away on my laptop over my looming essay deadlines. Ah, the glamorous life of a masters student! On Saturday I tucked away my computer, though, and we headed to Go Ape in Moors Valley, a nearby park and forest in Dorset.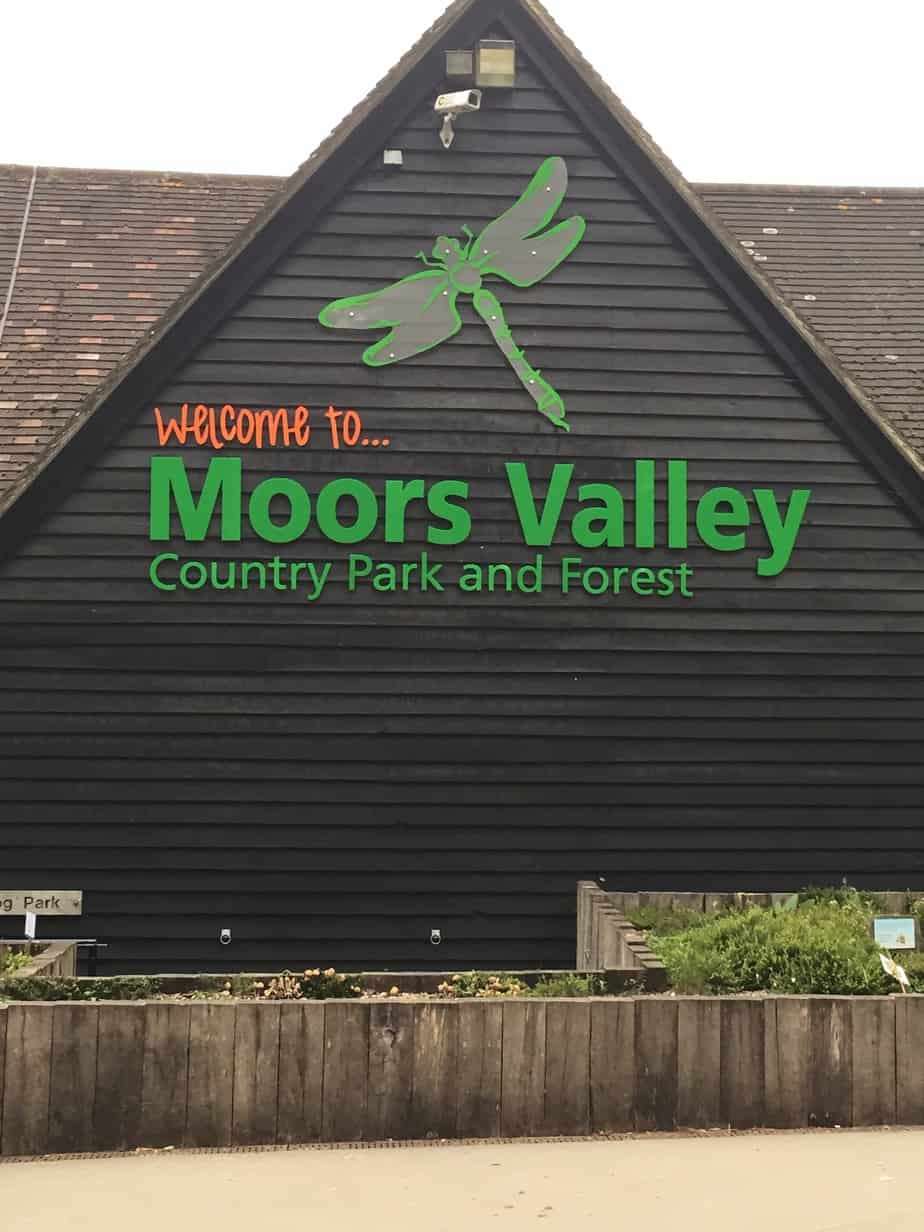 But you are saying, tell us already!! What the heck is Go Ape?!?!
It's basically a "high risk" playground in the trees. With locations all over the UK, the Go Ape motto is "live life adventurously," and I definitely did, at least for a day!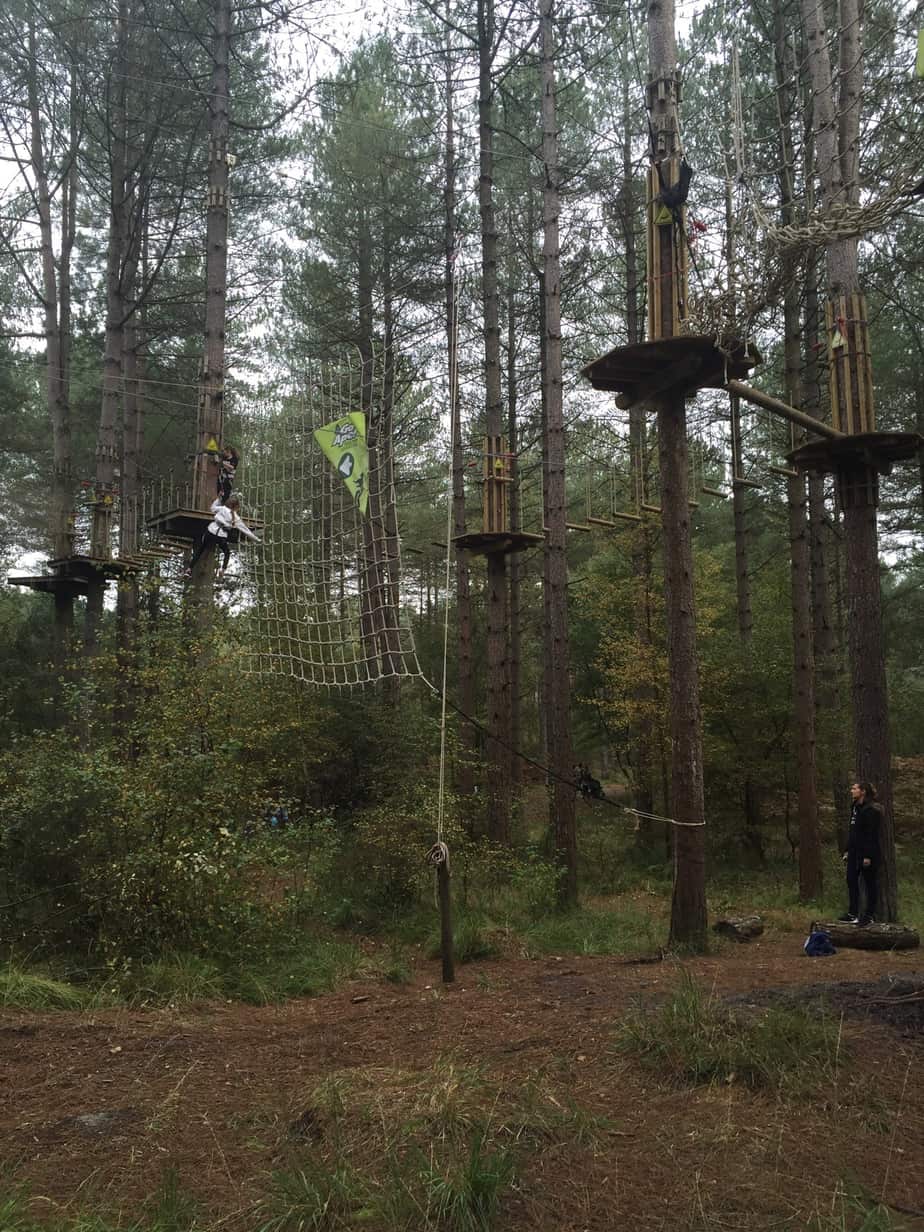 At £33 Go Ape is a little pricy but you get a lot for your money – we were told we'd only be allowed on the course for 2 hours, but ended up staying almost 4. Basically there are 6 stations of treetop obstacle courses that you must complete while attached to a safety harness. You climb a ladder up to each station and perform the obstacles one by one, and you take a zip line out of each station back to the ground.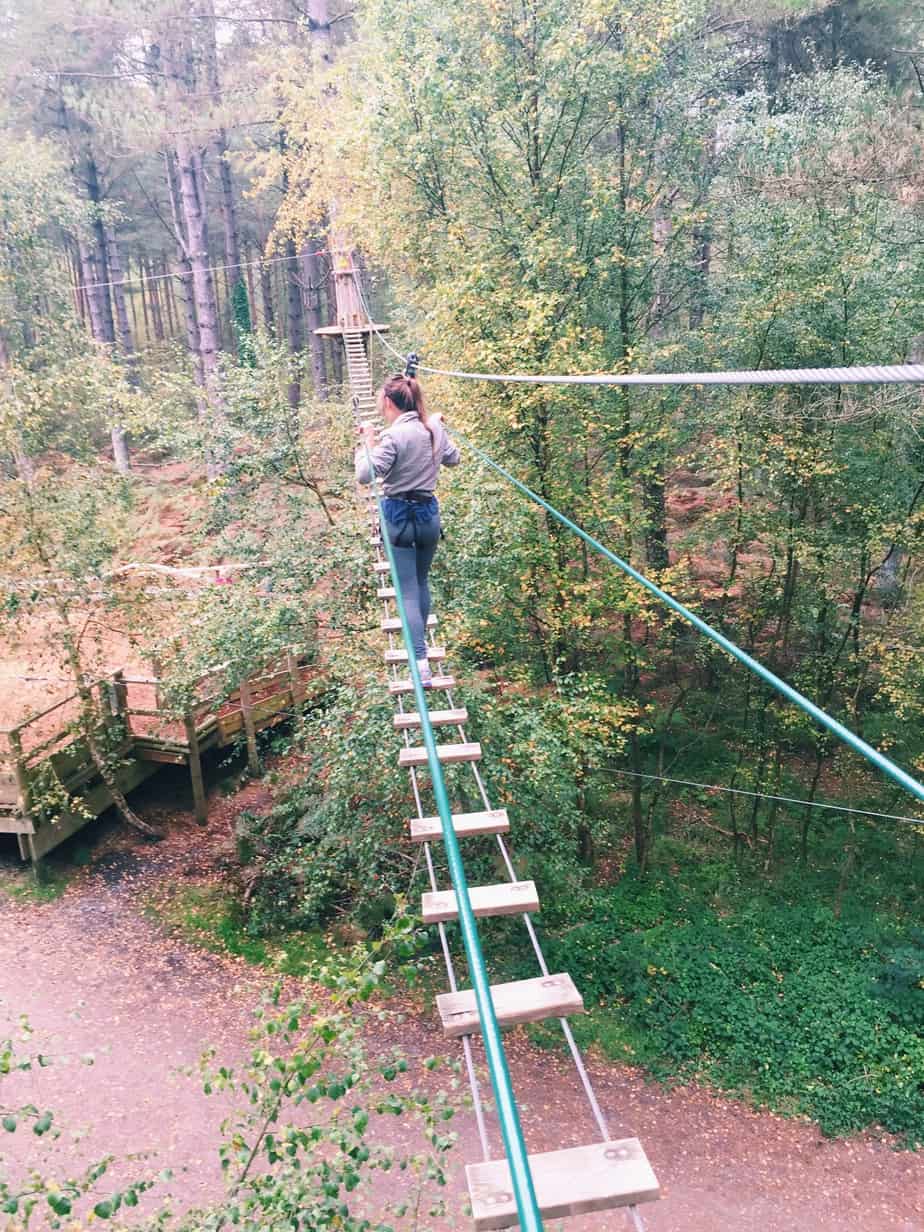 The first station trained us on how to attach and unattach our harnesses, and after that the stations increase in difficulty and height off the forest floor. We had zip lines and "Tarzan ropes" and lots of wobbly planks and ropes to climb across. I had a lot of rope burn along with the adrenaline!
Luckily if the going got tough you could just dangle in your harness from the cable and pull yourself across – but that's no fun!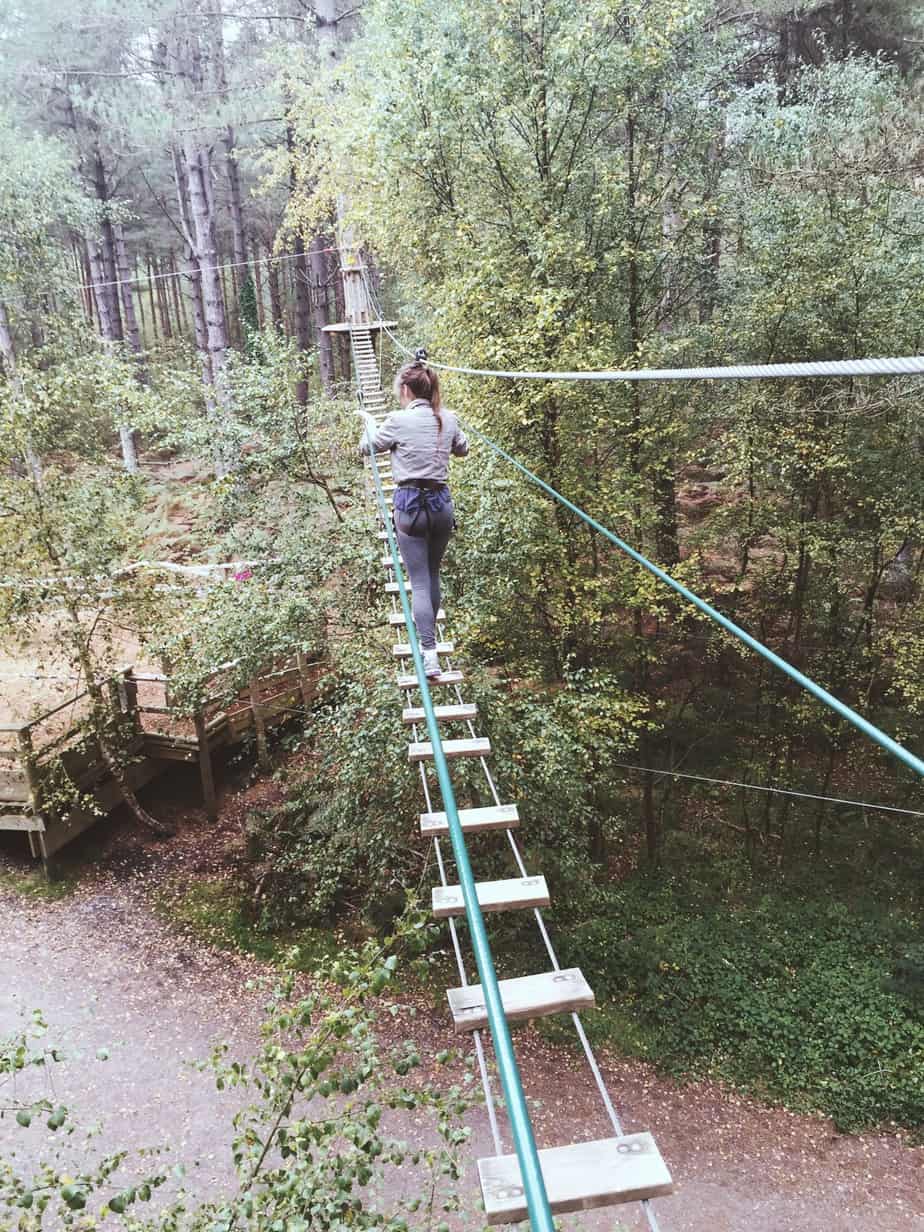 We both agreed that the best part of Go Ape was the zip lines….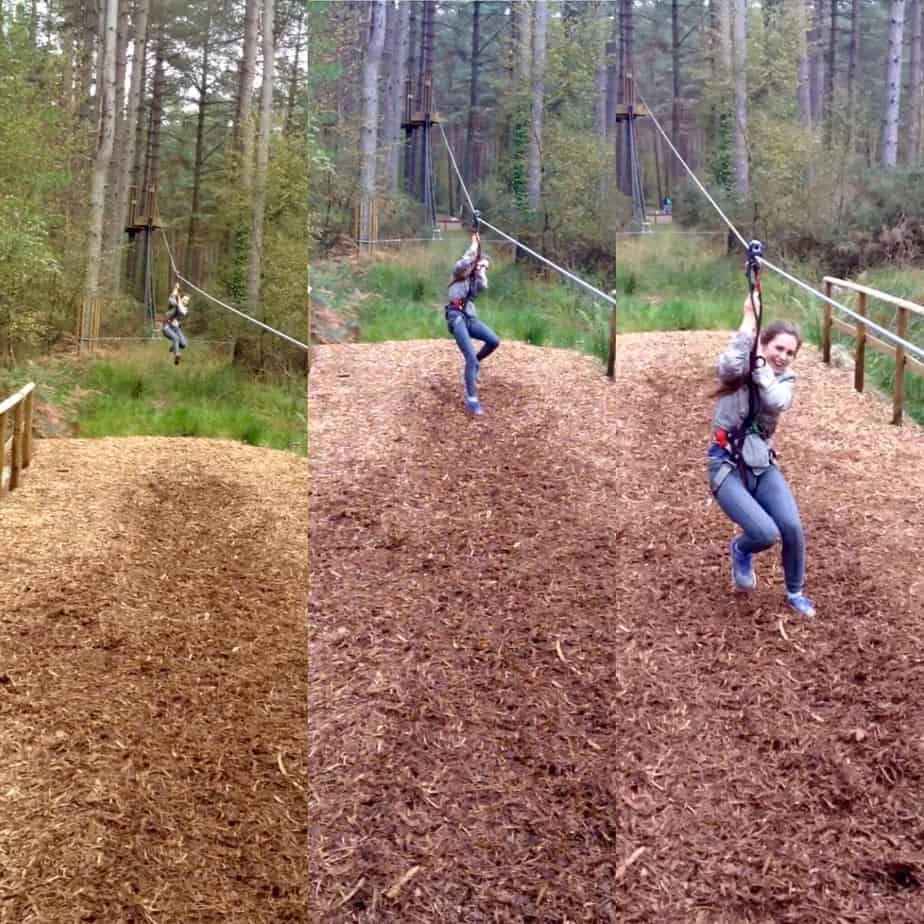 But some of us were better than others…. 😉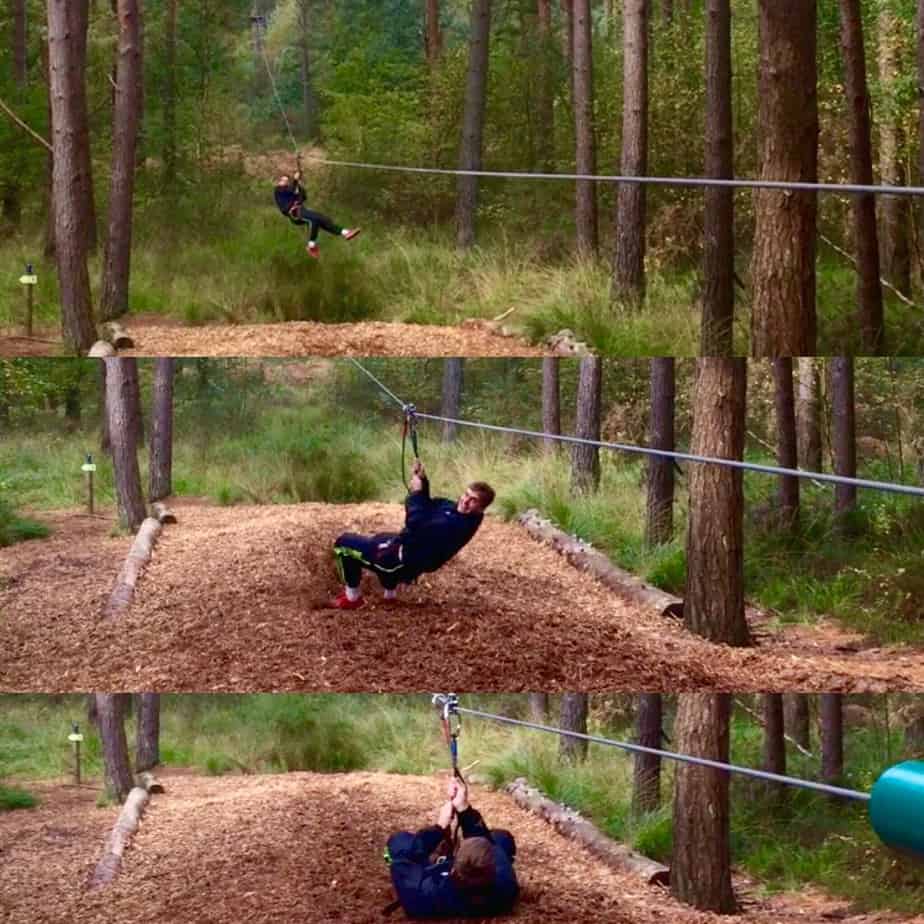 It was a rather chilly and dreary day, but it wasn't raining which means in England we count it as a good weather day! So after we recovered from Go Ape
we decided to explore Moors Valley.
It has tons of winding trails and creative play grounds that I'm shocked actually passed health and safety certifications. Meaning kids probably LOVE them.
Dan also reminisced about his school days taking "orienteering" field trips to Moors Valley, where they'd be forced to spend all day "traipsing across the heath." His words, not mine. Have you ever heard anything more British?!?!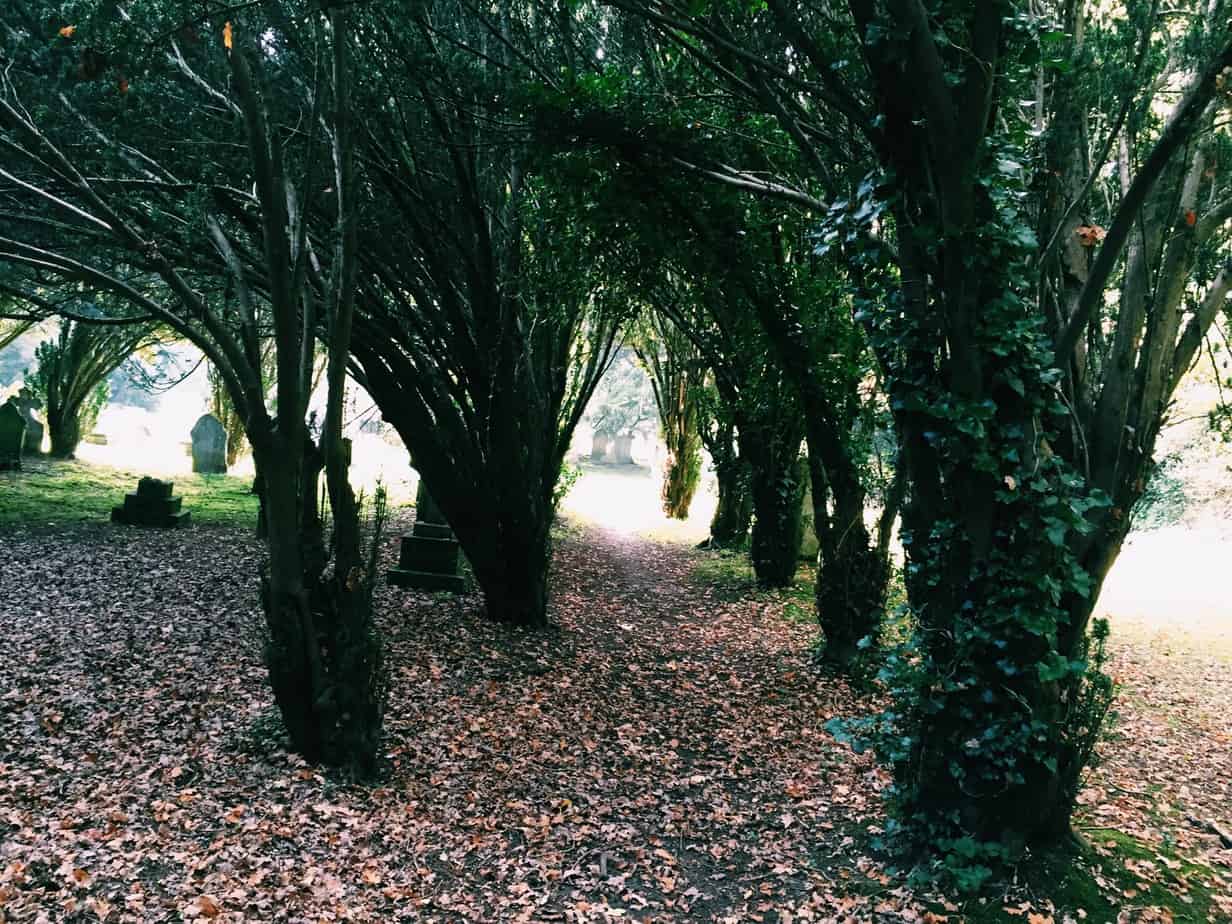 It was a wonderful weekend filled with hot chocolate and zip lines and a fair amount of research, too. I was sad to take the very inconvenient 5 hour train back home at the end.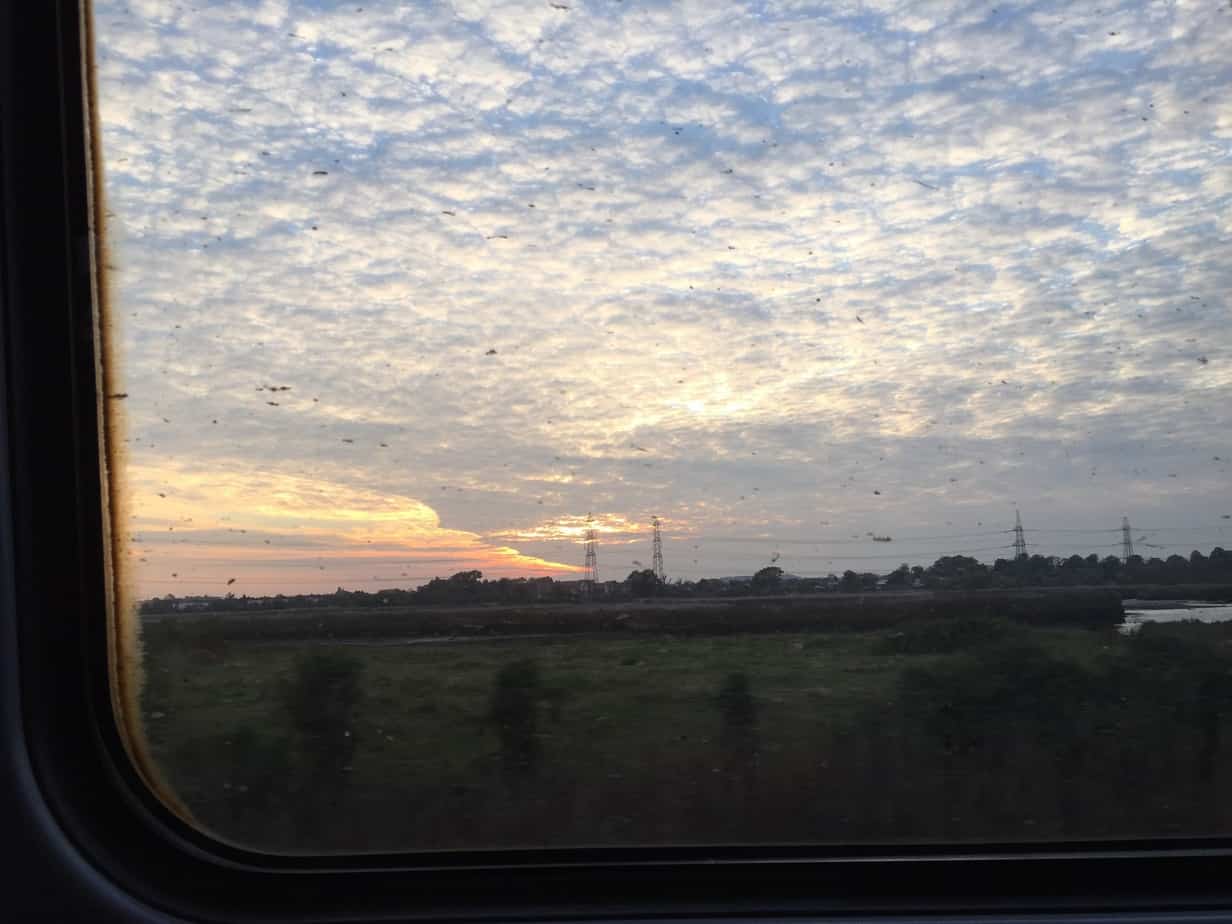 But such is life. If you ever end up in England and you're craving an outdoor experience like no other, I'd definitely recommend Go Ape. Even if you're a little scared of heights like me, you'll love it! (Not you Mom, you'd hate it)
Sarah xx