BB Bakery Afternoon Tea Bus Tour of London – Worth the Price?
Our last evening in London we took this unusual city tour – afternoon tea on a bus!
I found BB Bakery afternoon tea bus tour online a few days before our trip, and they had a couple open seats for that Saturday. We decided it was the ideal way to do a bus tour of the city…as both my dad and I tend to fall asleep during normal bus tours.
I was also very happy to discover that when you book online, you can specify dietary requirements such as gluten free, vegetarian, halal, or any combination of these. No extra phone calls or uncertainty involved.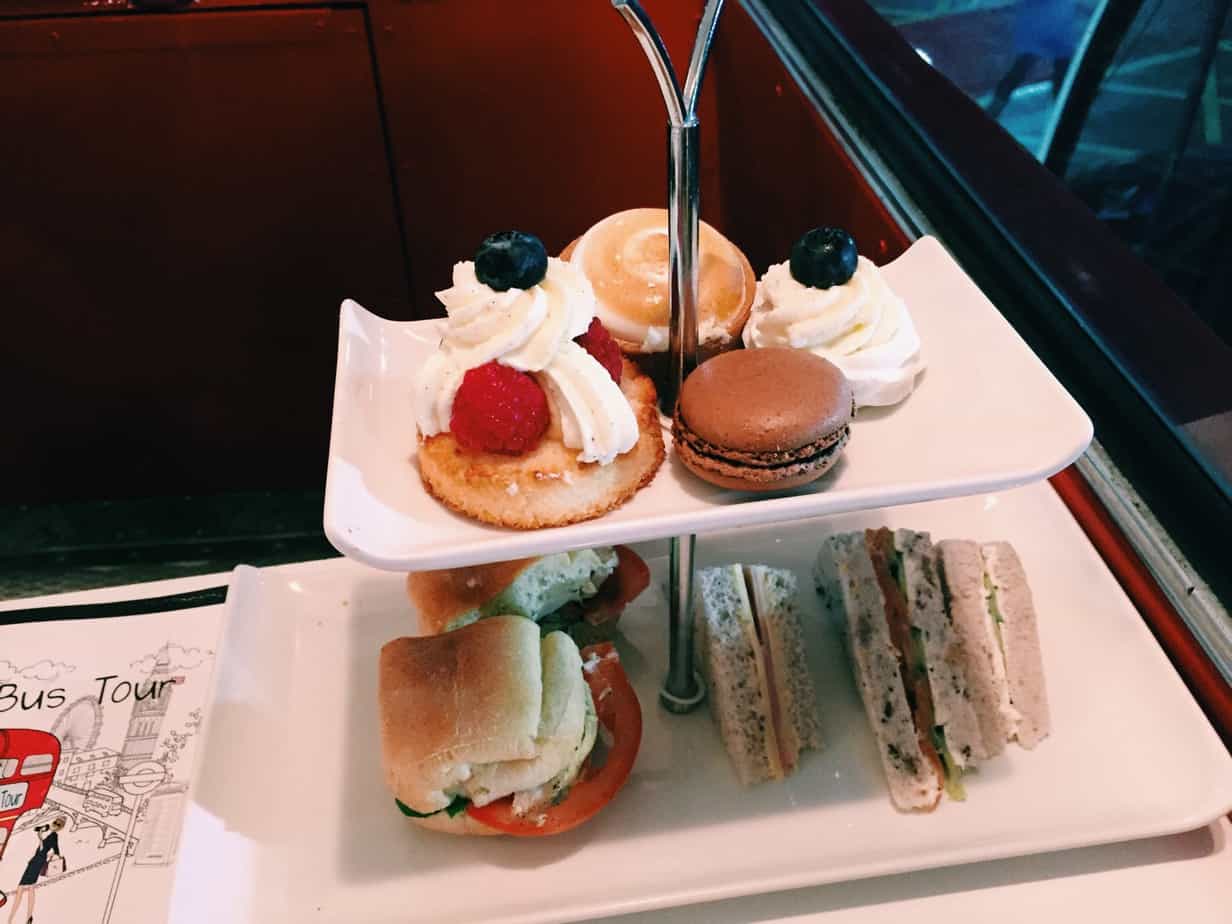 The food was very yummy – five tea sandwiches and a tier of cakes for us both. They are served already before the tour departs, and the plates are suction cupped to the table in case the bus has sudden stops and starts.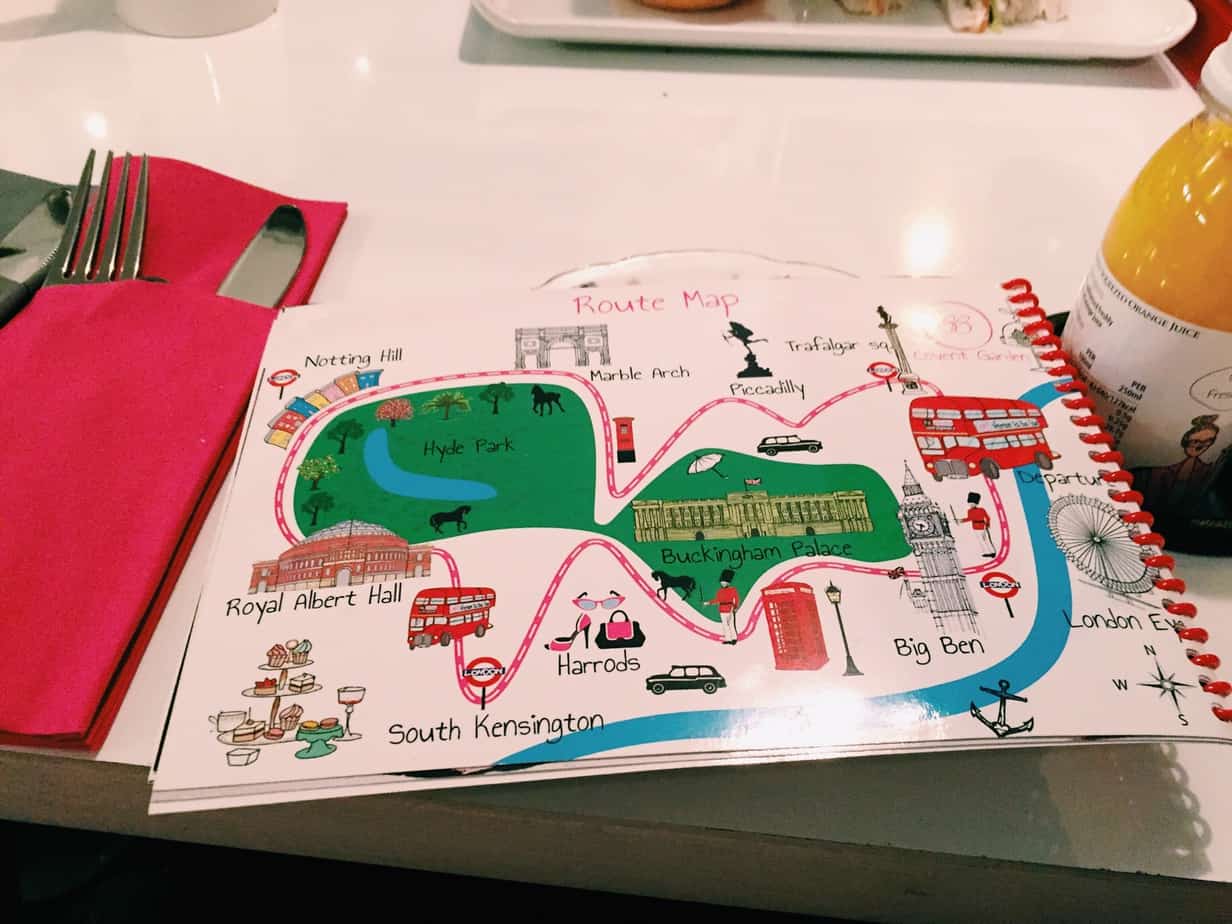 We were also provided with this cute little booklet that outlines all the major sites that the bus tour goes by. Although I don't think our bus followed this route exactly, but it was difficult to tell as there is not an actual tour guide on the bus. My limited knowledge of London geography did come in handy a bit, but it was hard to miss London Eye, Big Ben, and Harrods!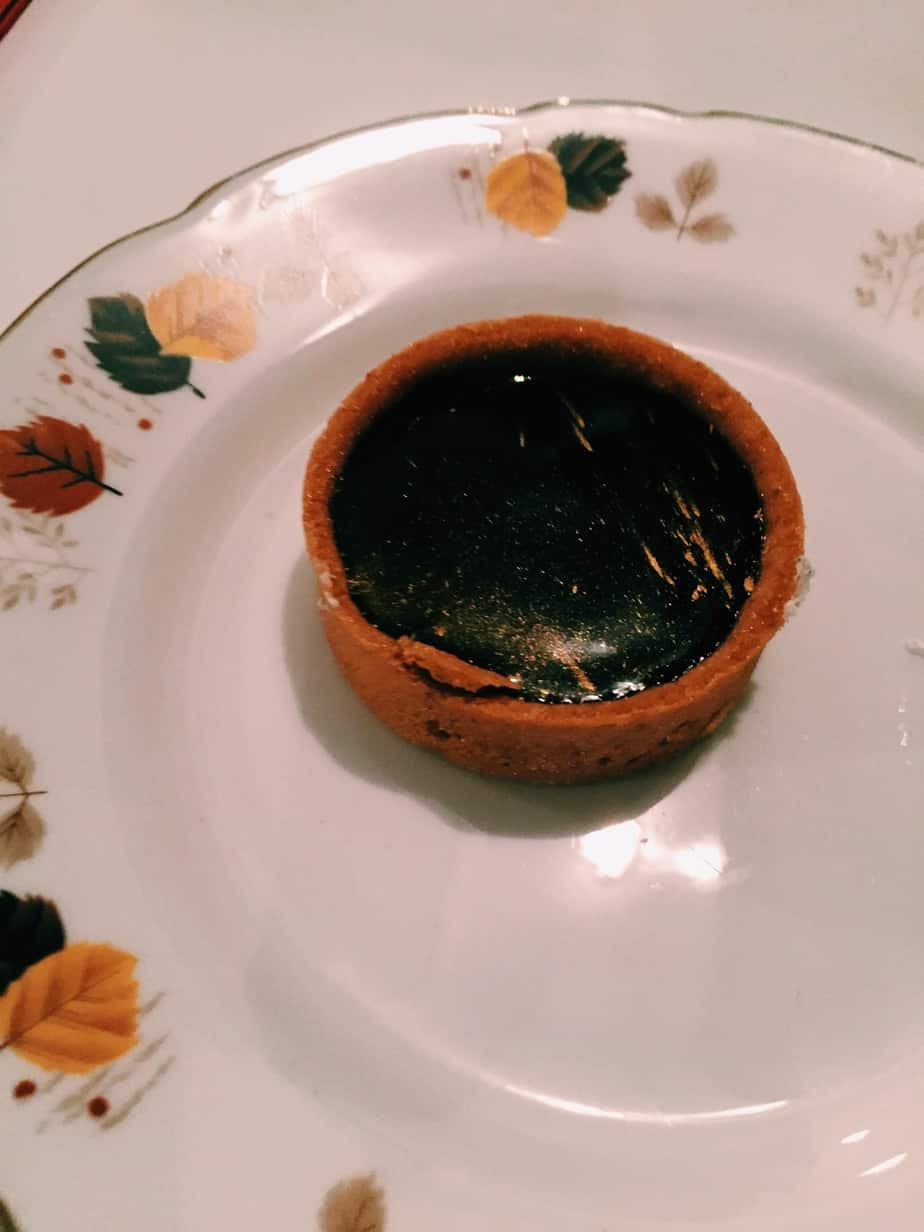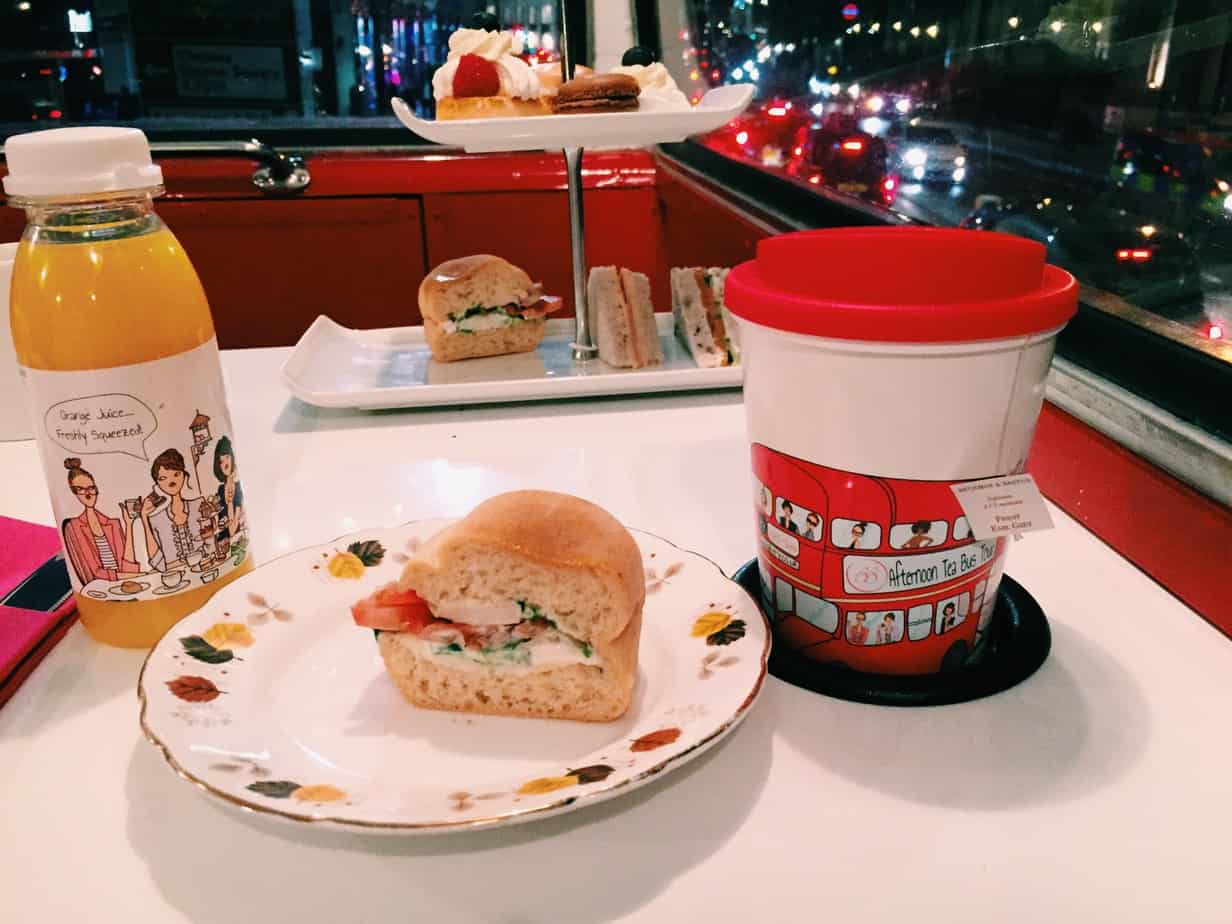 About 15 minutes into the tour a waitress came around and served us tea in these cute mugs – not the fancy china you'd get at the Ritz but a lot safer when you have boiling tea sloshing around on a moving bus! We even got to keep the mugs after the tour (this is only true for the last tour of each day, which luckily we were!).
We munched away and watched the sites of London turn on their lights. It was not quite Christmas season yet, but Harrods was as festive as ever and was already completely decked out in lights! Driving by its twinkling lights and huge, iconic "Harrod's" sign was one of my favorite parts of the tour.
My companion was a bit less interested…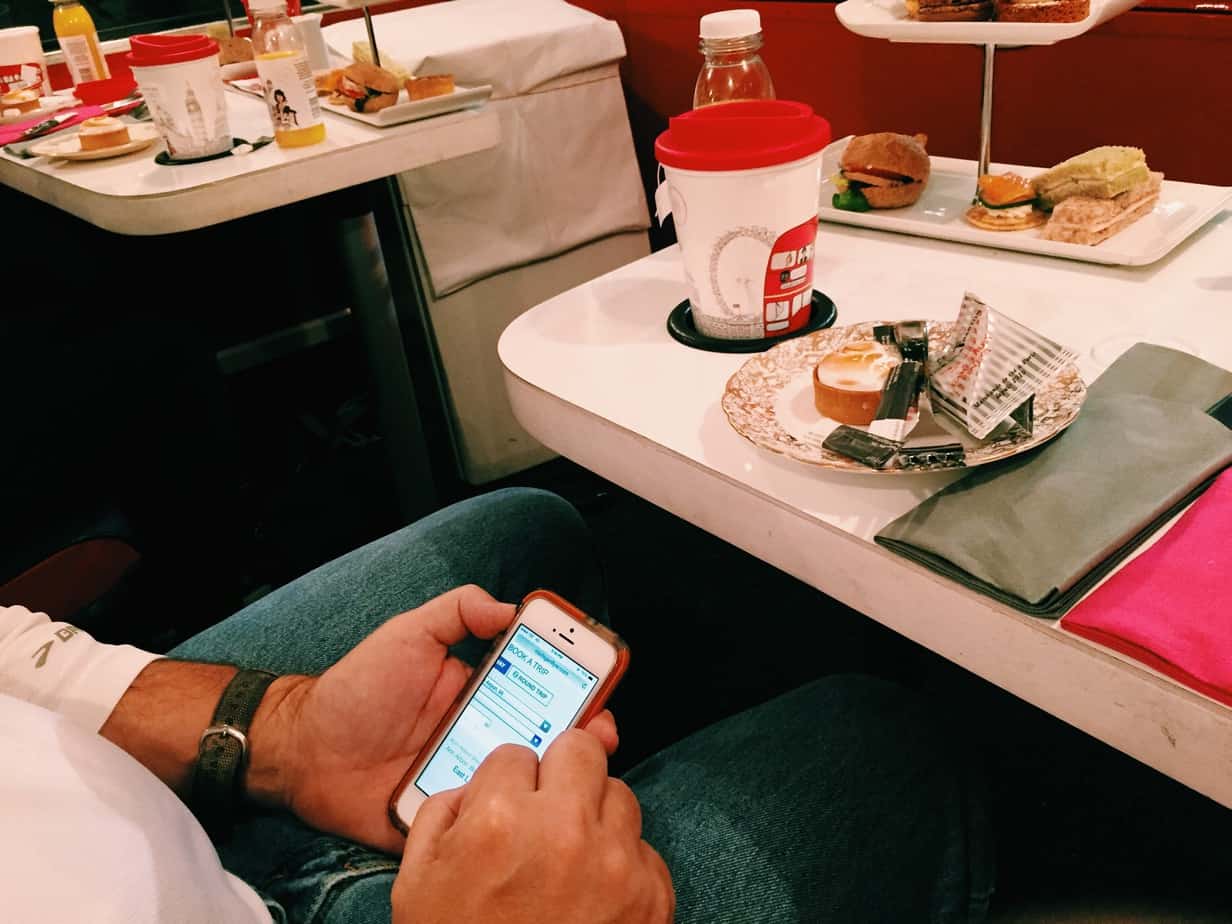 We rode on through the evening enjoying the sites, munching on our little cakes, trying not to gobble them all down in one go, and attempting to keep track of where we were with the little booklet.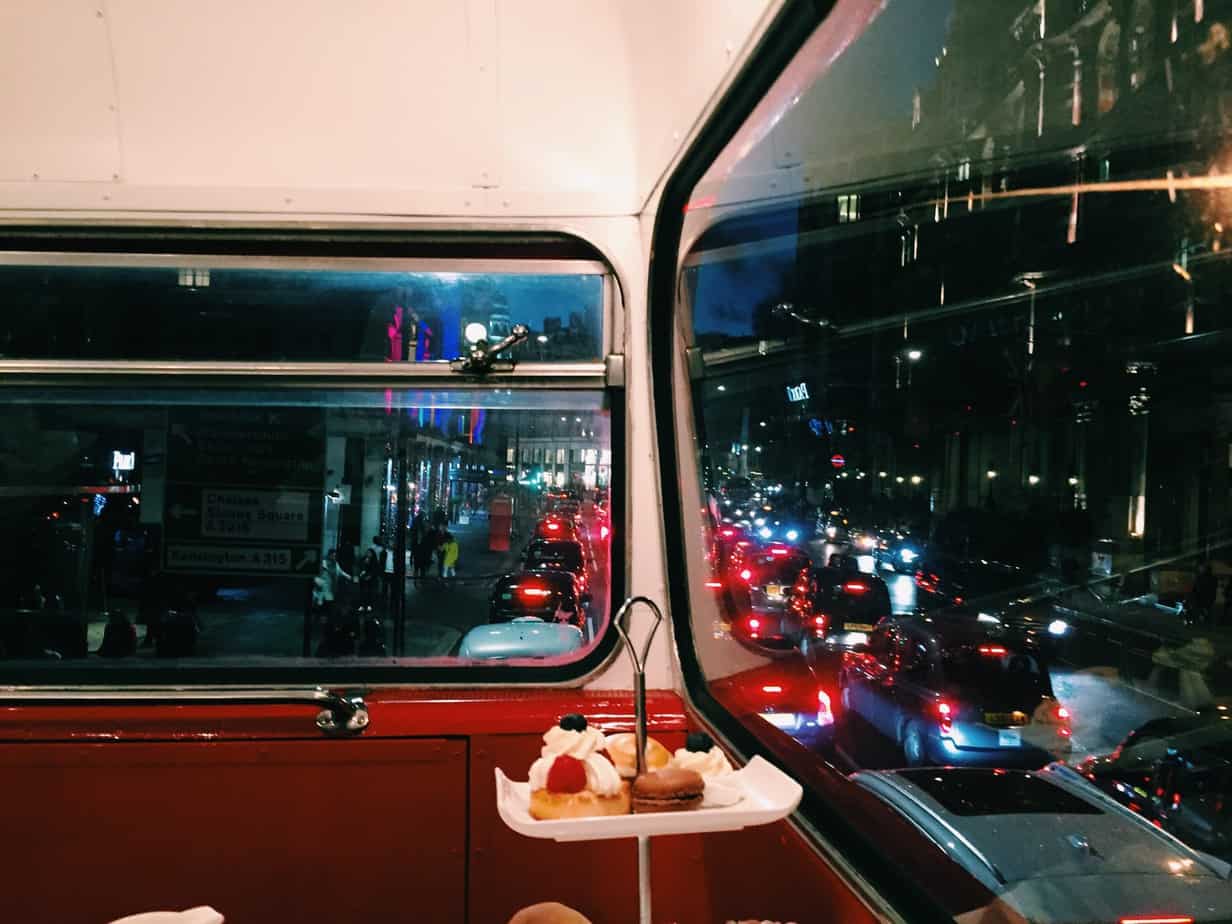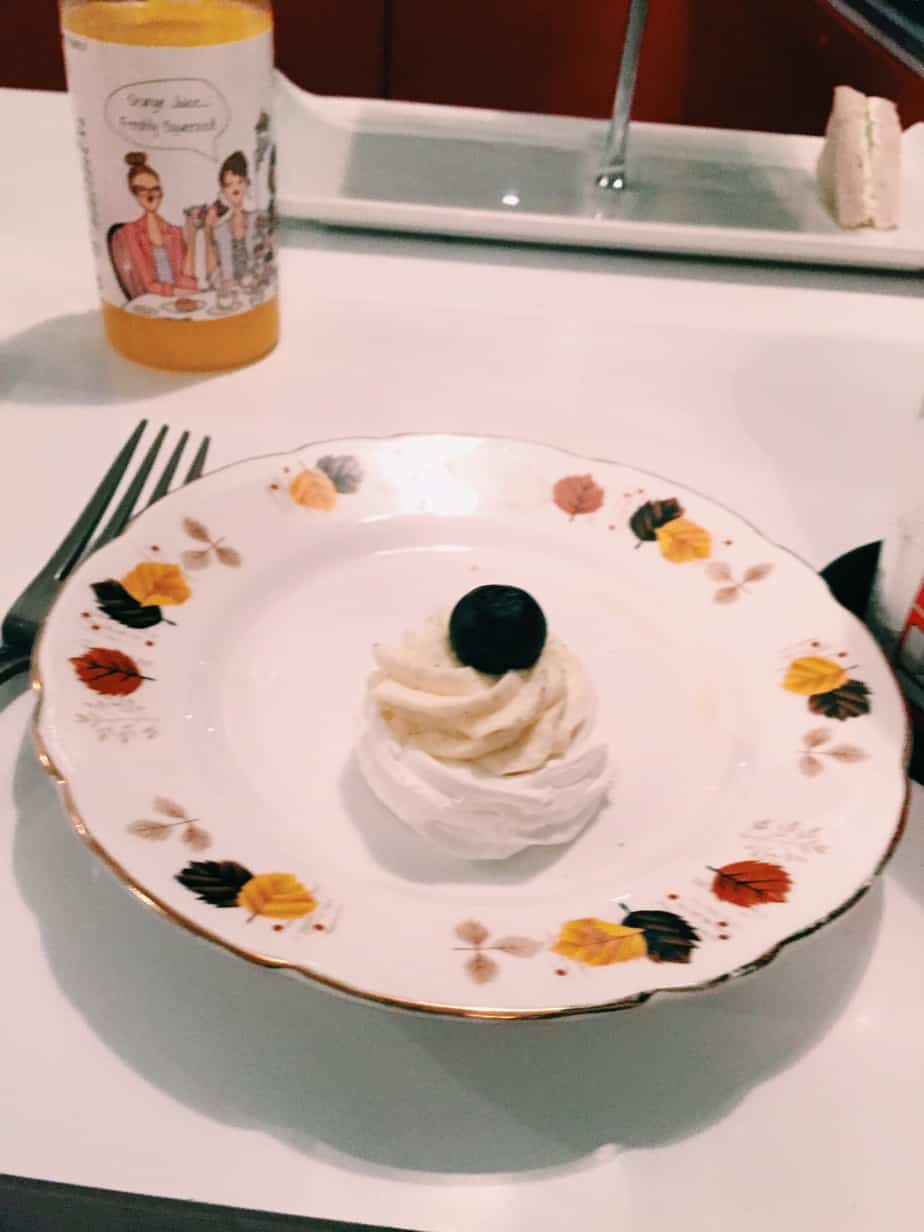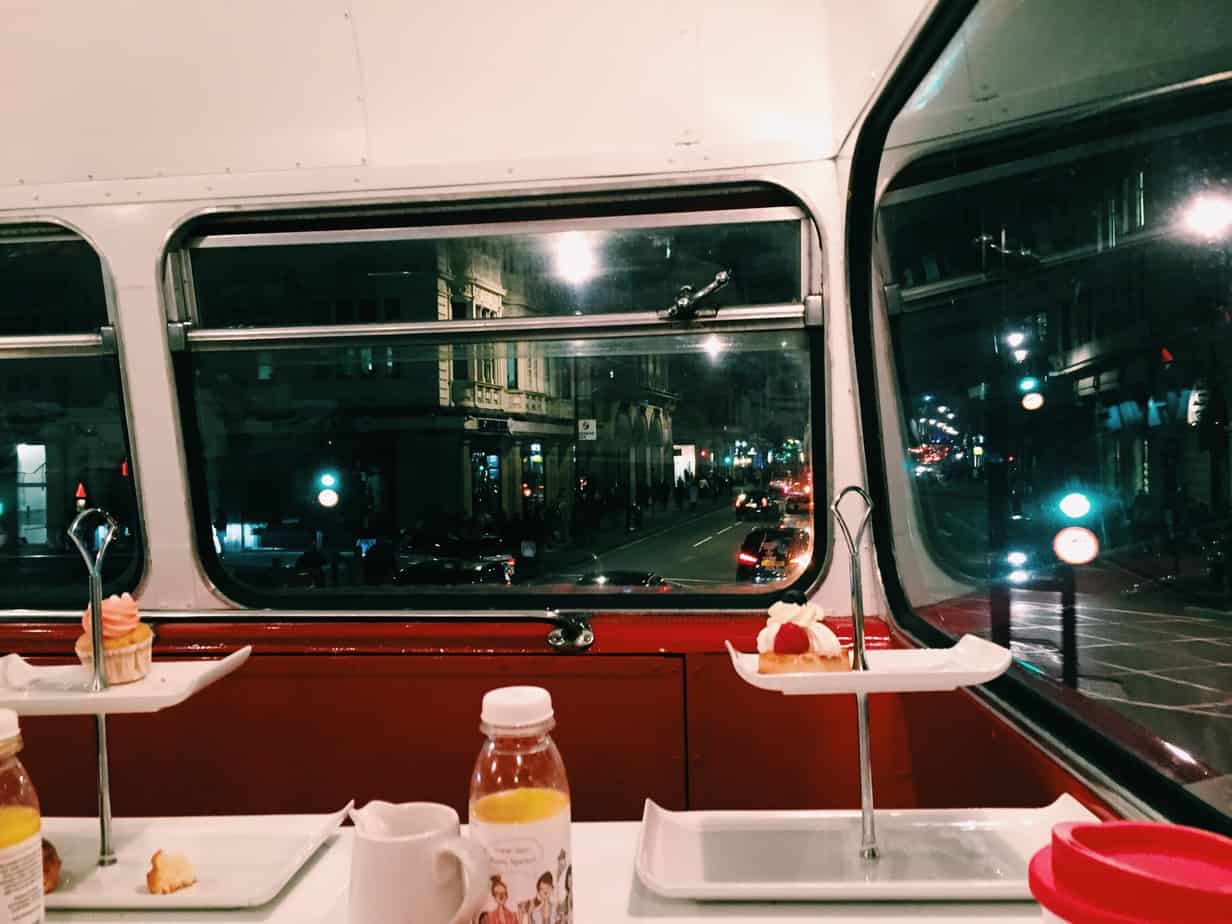 It was a really lovely afternoon tea and  bus tour, and a great way to finish off my dad's trip to England. However, I will say that the tour was very expensive – costs range 40-60 pounds depending where you're sat on the bus. This is competitive with The Ritz or other top afternoon tea places in London, and you get a city tour on top, so we decided it was worth it. However, this is more of a once in a lifetime experience rather than something I'll go back and do every time I'm in London!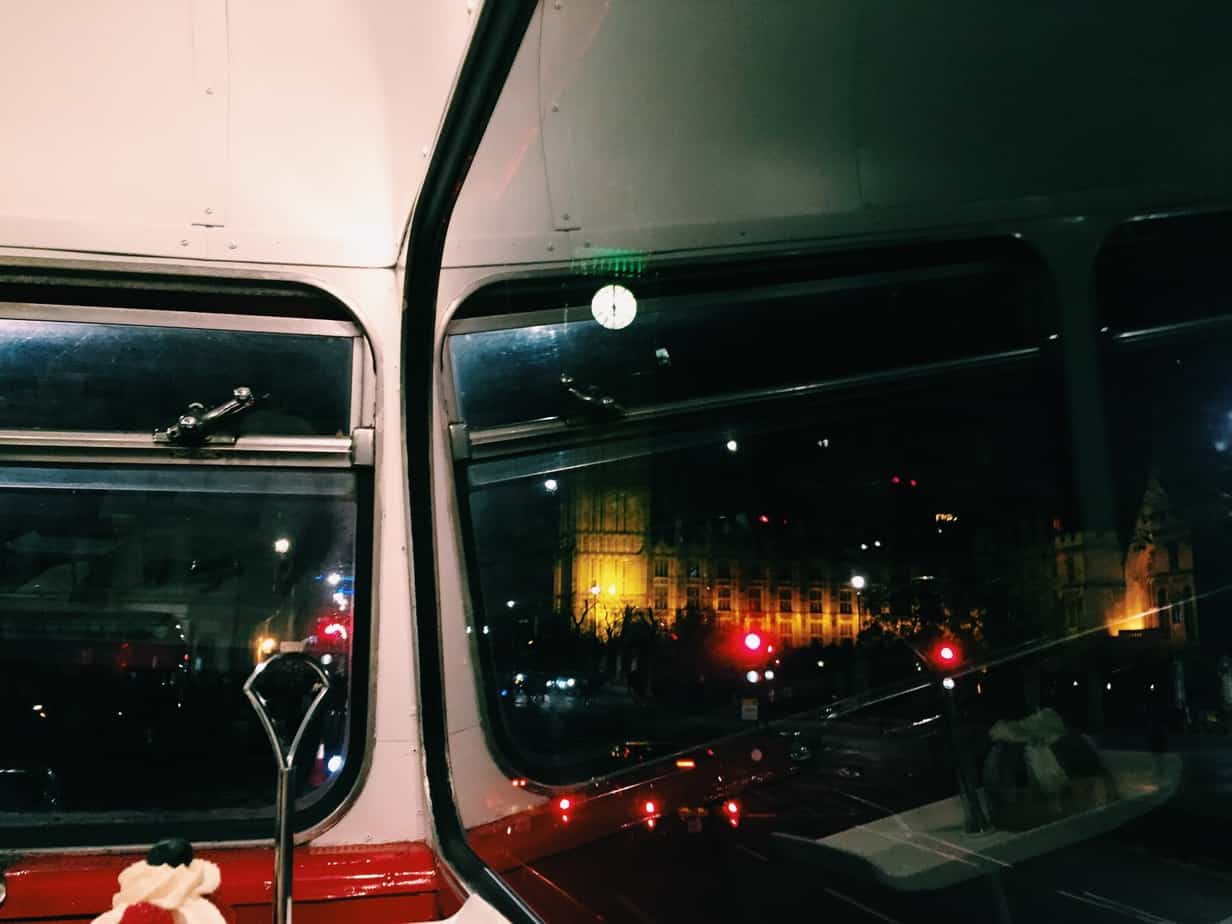 Can you spot Big Ben in the photo above?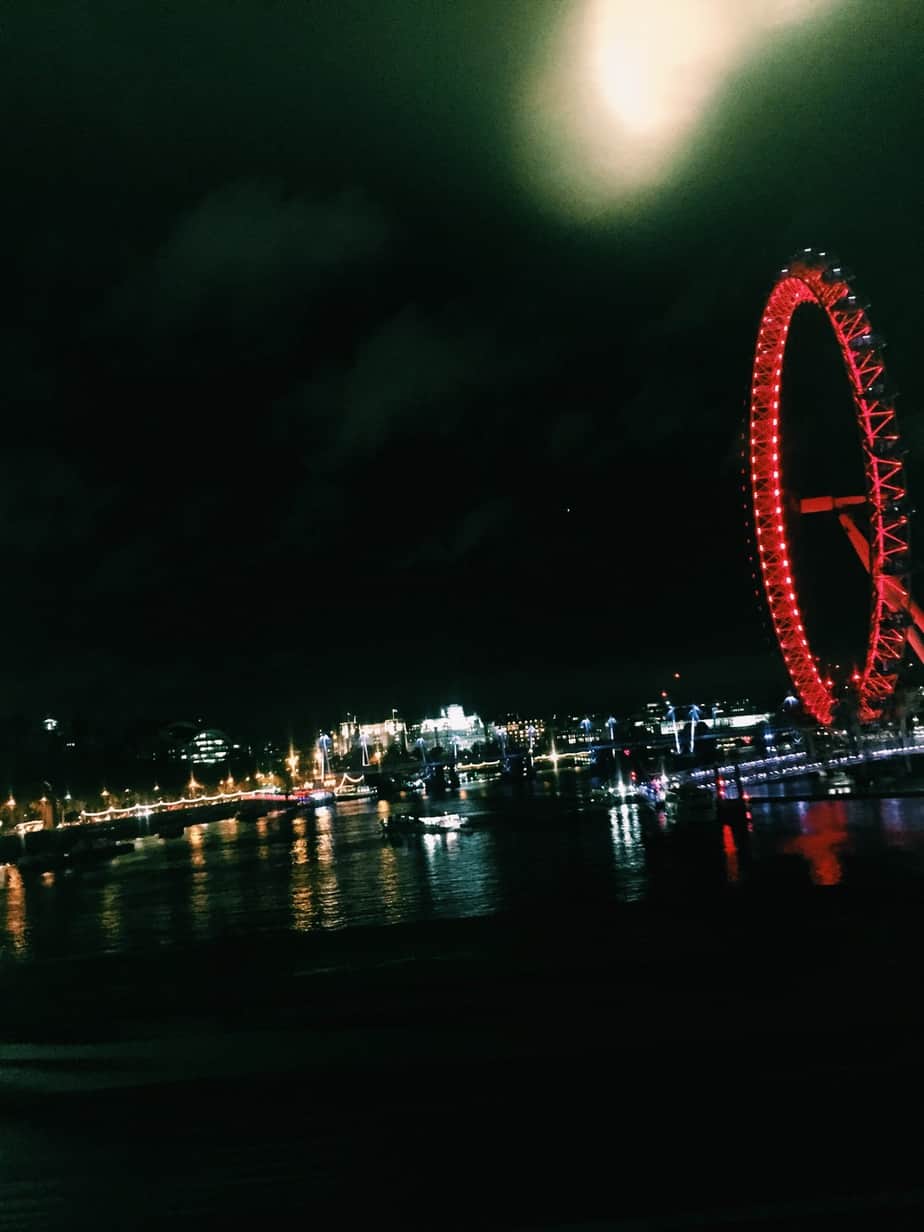 Finally, I'll also say that I was disappointed with the service. Even though I'd registered gluten free days before, they didn't have enough GF scones left by the end of the day. So when every other passenger on the bus got served scones, cream, and jam, me and the other GF passengers just had to sit there. And we didn't get a discount, an extra tea cake, or even an apology. Which in my opinion is pretty poor from a company that charges as much money as BB Bakery did to start with.
Overall, a quirky and cute experience that I would recommend for any London tourists, although take it with a grain of salt!
Sarah xx